17

shots

, to 95%

best

quality

in

Registax

.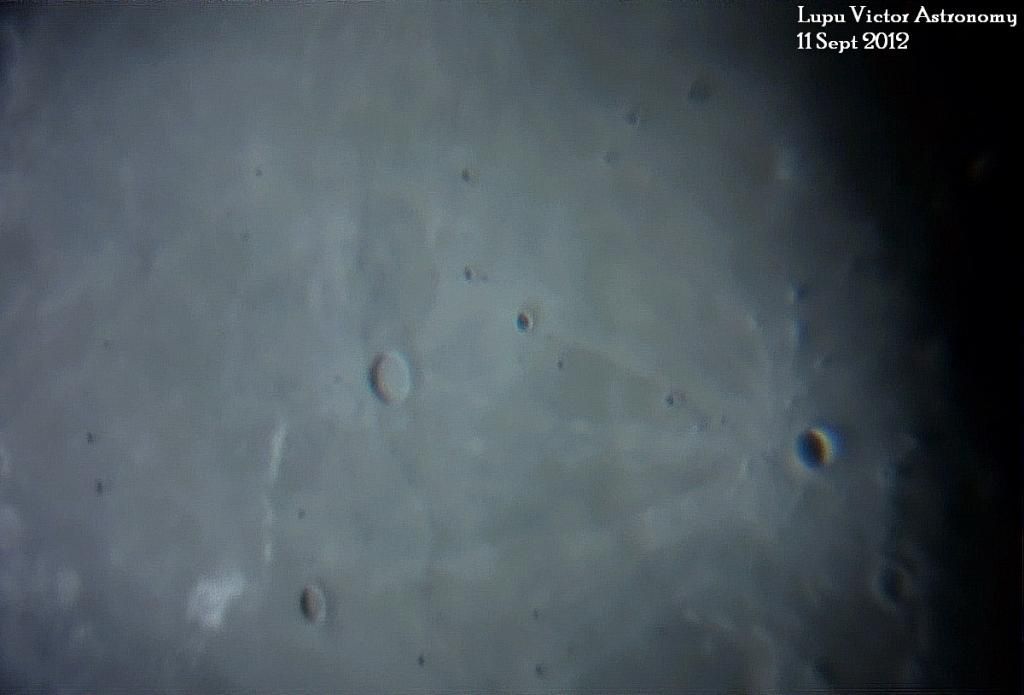 29

shots

, to 90%

best

quality

in

Registax

.
These Moon images have something in common : all are located in Oceanus Procellarum basin . In the first image we see craters like Aristarchus and Herodotus . The first of them , in other lighting conditions at a different phase of the Moon, when the Sun shines at a high angle , it has an unusual glow which has been questioned by many conspiracy theotists . This is due not only because of the intense brightness , but Aristarchus has a strange bluish - green color that is not found in any other albedo of craters on the Moon .
In these images , night falls on the Moon and craters were partially shaded floors .
In the second picture are two other craters at a distance of 397 km from each other : Marius left and Kepler right.
Marius (41 km) is a flooded crater and here at this phase we can better observe it's smooth floor and sharp edges , with no prominent collar as on the other craters. Around it are scattered small craters , many of them its satellite craters .
Kepler (32 km) was formed after a violent impact , and we can tell that by the white rays which represents the ejection of debris were scattered in all directions over a large area , radiating more from north west, near Marius crater .
Images in this article are not video captures, but are the result of processing a video in the Registax program.
Age of the Moon: 27 days
Distance: 387.568 km
Phase: 17% (0% = New, 100% = Full)
Optics: Celestron C8 "-Newtonian telescope, 20 mm Plossl, 2x Barlow
Mount: CG5 (EQ5)
Camera: Sony CX130
Filter: no
Date: 11/09/2012
Location: Baia Mare, Romania
Processing: Registax, FastStone Image Viewer