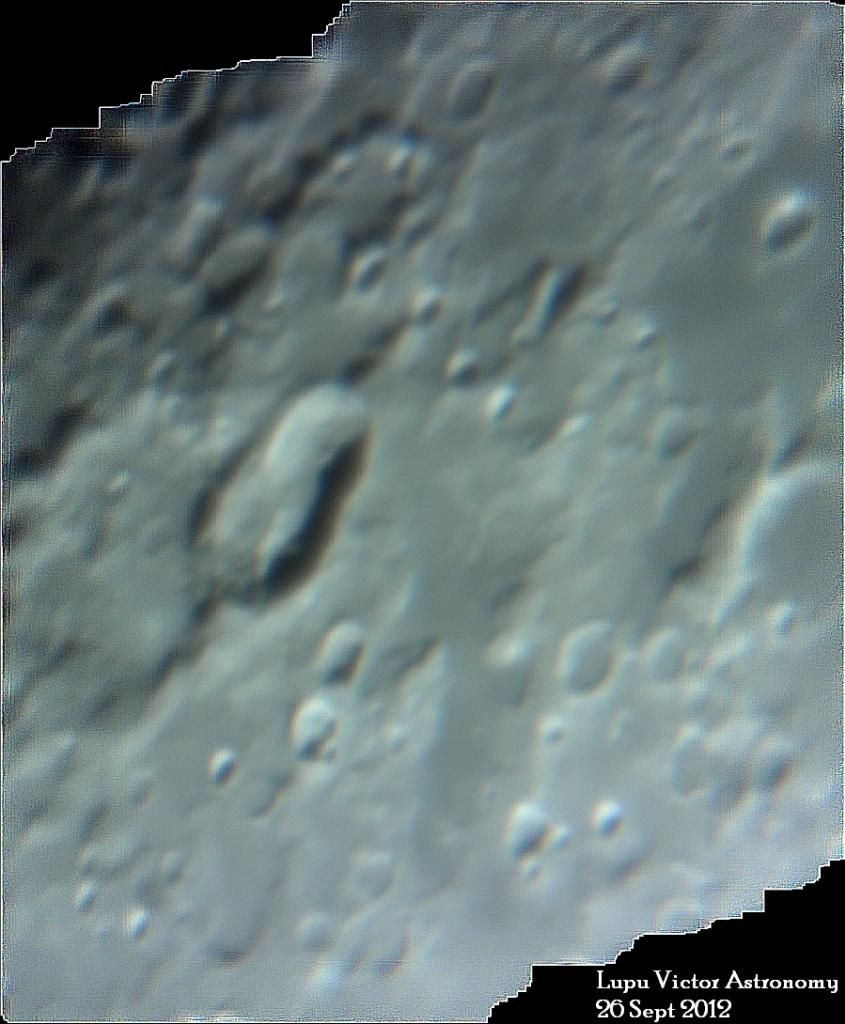 159 frames at 80% best quality in Registax.
198 frames at 80% best quality in Registax.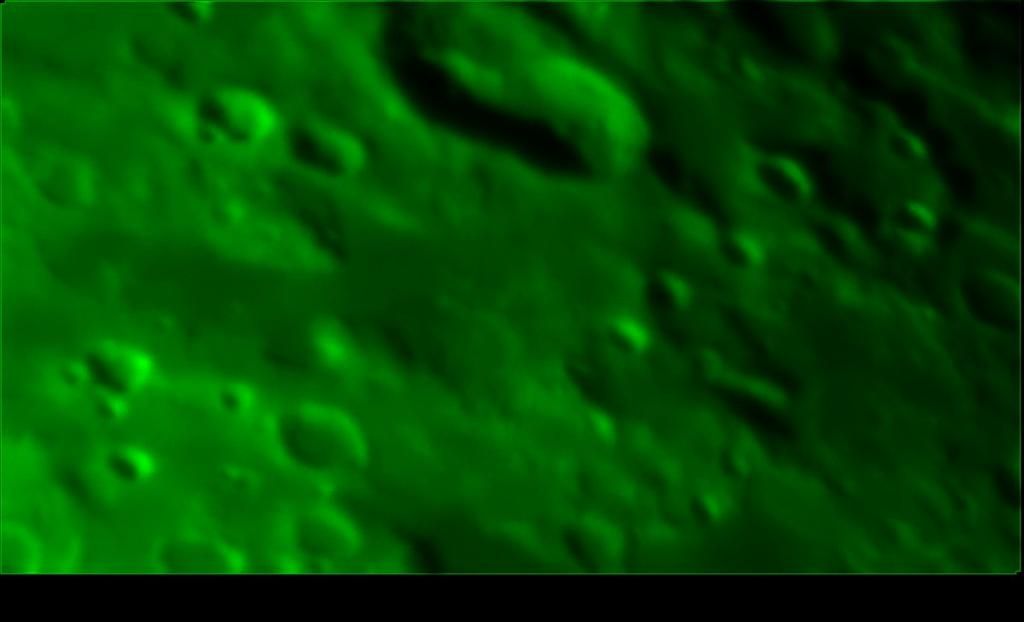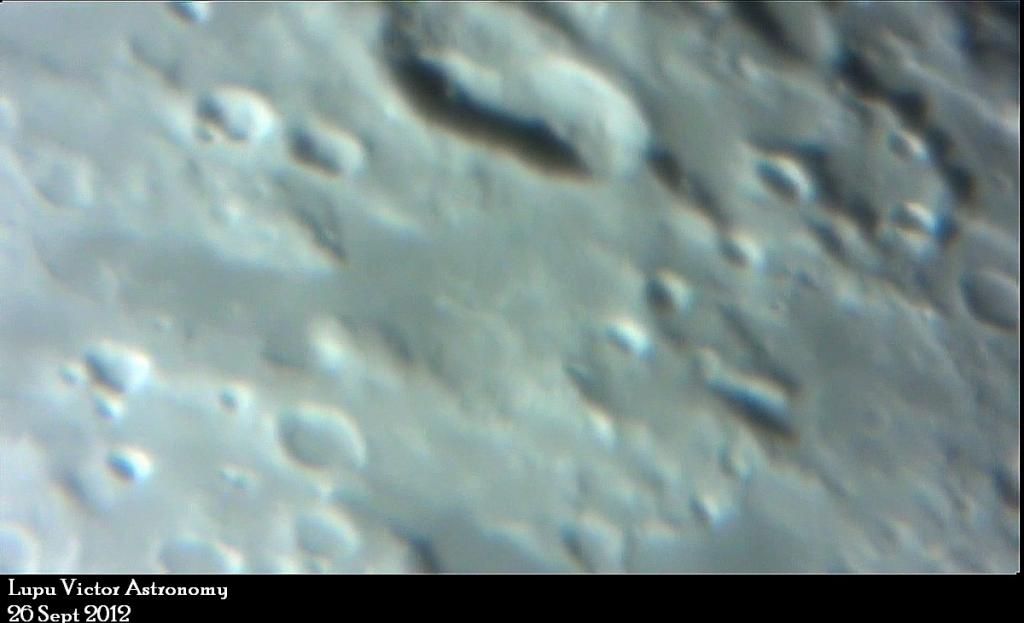 2 frames at 100% best quality in Registax.
Hainzel
Hainzel
Hainzel
Hainzel crater (70 km), 3 km in depth, is a strange shaped one, located at the southern Mare Humorum Basin. This is affected by other impacts, and generally, looked as a whole, we can distinguish three impacts that formed​​ it. Inside Hainzel, there are two other craters called Hainzel A (53 km) and C (38 km).
Their floor is a rugged terrain with peaks centrally located, and Hainzel A, has the peculiarity that its inner edges have terraces which are evident, reaching the floor at its central peak.
Above Hainzel, notice four craters in the chain formation of approximately the same size. These are its other satellite craters called Hainzel K (14 km), B (15 km), L (16 km) and R (19 km).
Northeast of Hainzel, Palus Epidemiarum is a smooth region, which has an undefined shape, with a few craters on its surface, the biggest being Capuanus (60 km) a flooded crater that identifies the shade of the plateau .
Age of the Moon: 27.32 days
Distance: 381.700 km
Phase: 88.8% (0% = New, 100% = full)
Optics: Celestron C8-Newtonian telescope, Plossl 20 mm, 2x Barlow
Mount: CG5 (EQ5)
Camera: Sony CX130
Filter: no
Date: 26/09/2012
Location: Baia Mare, Romania
Processing: Registax, FastStone Image Viewer
Image for orientation from July 2, 2012.