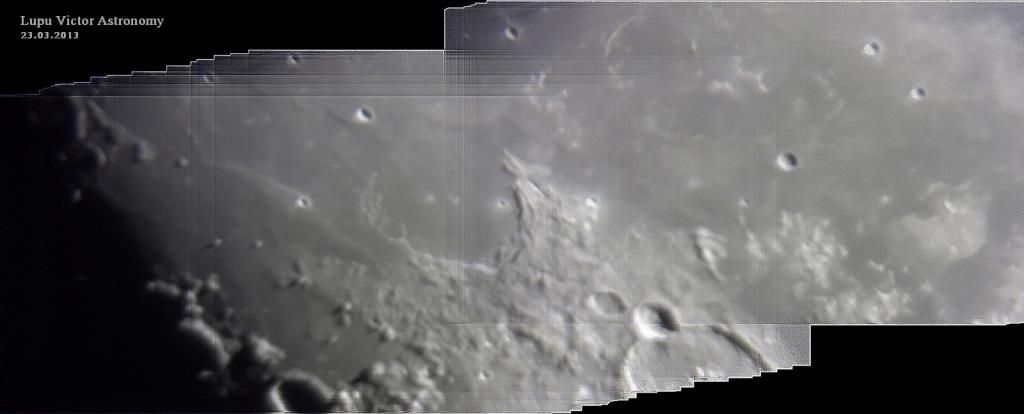 56 frames, 80% best quality in Registax.
Letronne

(119 km), is a horseshoe-shaped crater, similar to Julius Caesar (90 km)

or Sinus Iridum. It is located on the southern Oceanus Procellarum, forming a bit of the edge of this huge basin.
Near the extremities of the "horseshoe" are some overlapping plates that extend for tens of kilometers, and they are called Dorsum Rubey (on left), and Dorsum Ewing (on right).
Letronne's floor is one without any noticeable craters. Just to the southeast is a small one called Letronne B. There is a crater over its western edge, called Winthrop

(18 km).
In the center of Letronne, are three mountain formations.
Age of the Moon: 11 days
Distance: 386 658
Phase: 85% (0% = New, 100% = complete)
Optical Telescope Celestron C8 "Newtonian, plossl 20mm, 2x Barlow
Mount: CG5 (EQ5)
Device: Sony CX-130
Video Mode: Full HD 1920x1080 progressive
Filter: no
Date: 23/03/2013
Location: Baia Mare, Romania
Processing and editing: Sony Vegas 10