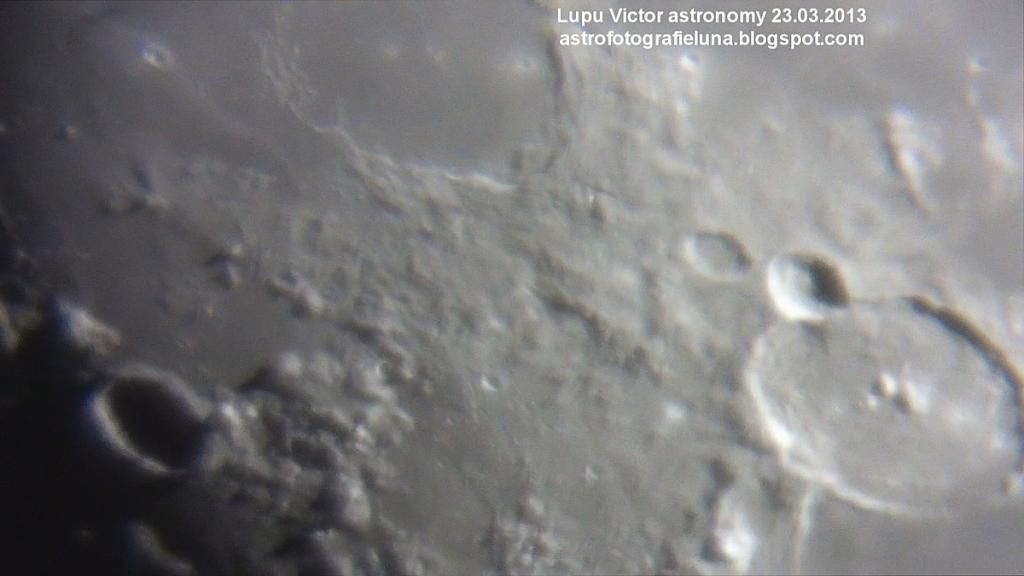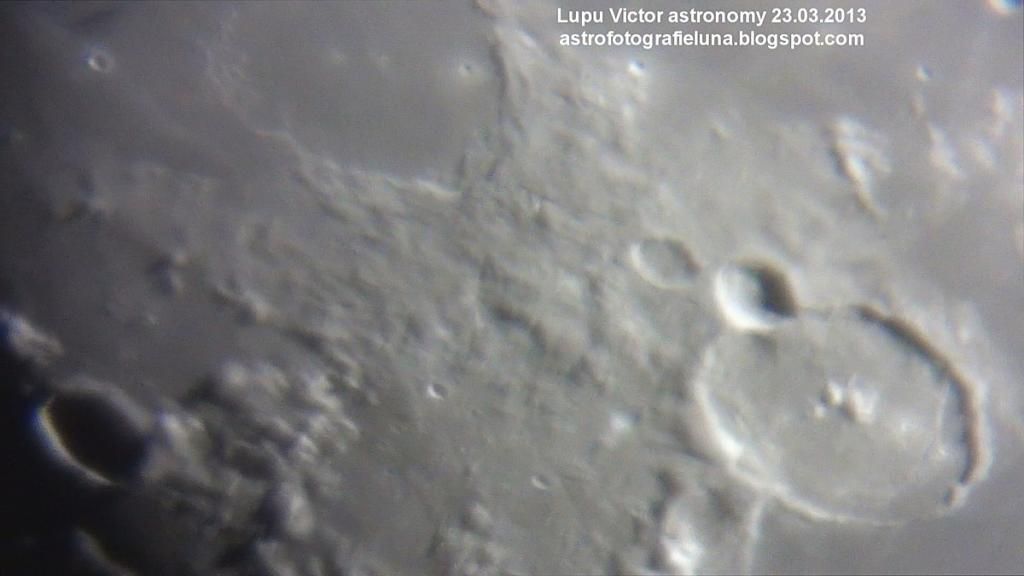 These images taken by the astronomical telescope, we observe three distinct craters in a single frame:
Gassendi
(110 km) with the shape of the diamond ring,
Letronne
(119 km) because it resembles a horseshoe, and
Billy
(46 km ), which has dark floor at this stage, and so it is highlighted.
Craters mentioned here are located on the west side of the Moon, in a region of the northwestern
Mare Humorum
Basin.
These are frames from a video made off HD camcorder attached to the telescope.
Age of Moon: 11 days
Distance: 386 658
Phase: 85% (0% = New, 100% = Full)
Optical Telescope Celestron C8 "Newtonian, 20mm Plossl, 2x Barlow
Mount: CG5 (EQ5)
Device: Sony CX-130
Video Mode: Full HD 1920x1080 progressive
Filter: no
Date: 23/03/2013
Location: Baia Mare, Romania
Processing and editing: Sony Vegas 10 FastStone.