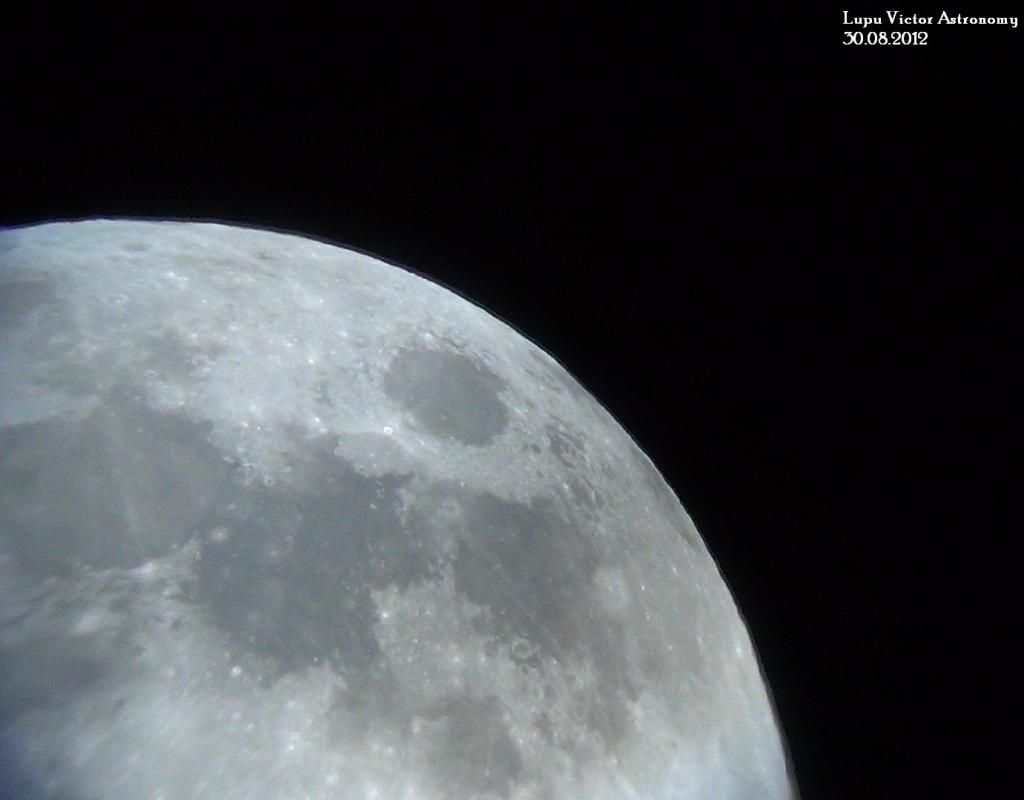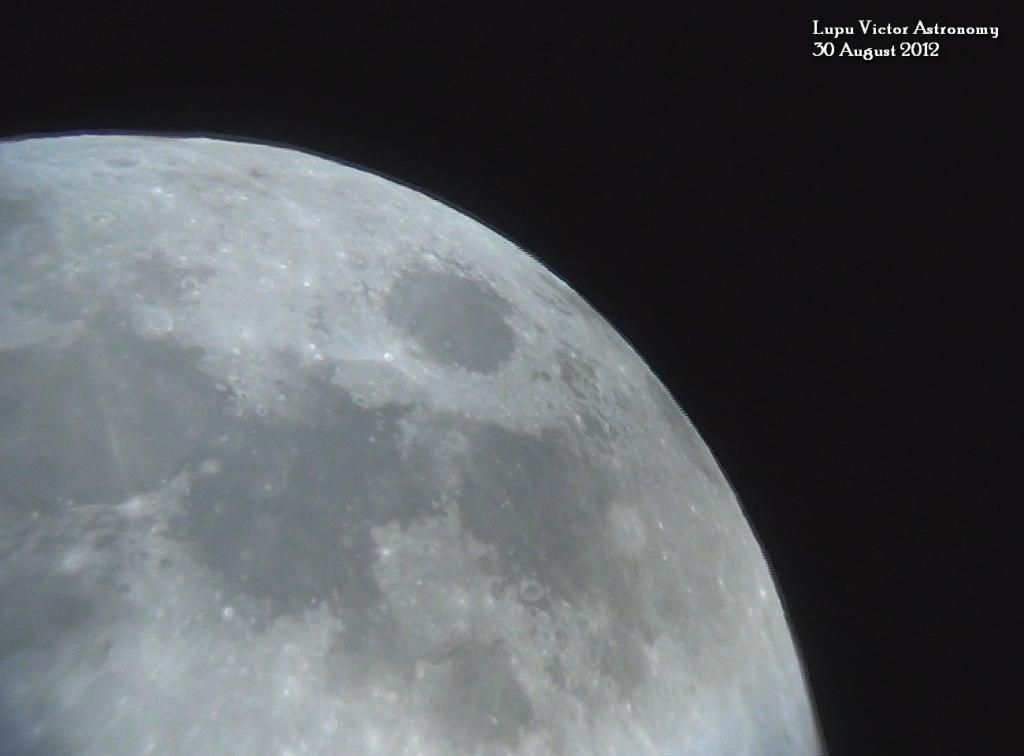 We see here the northeast part of the Moon by 8-inch astronomical telescope, and we observe a number of about 6 basins: Mare Crisium, Serenitatis and Tranquillitatis, Fecunditatis, Nectaris and Spumans. Moon Phase helps us very much to see these basins in all their splendor.
The one that catches my attention the most, is Mare Crisium basin because it is isolated from other basins, with a round shape and dark color.
Bright craters with rays of a bright albedo, are scattered over the whole surface of the moon like stars.
At this time, temperatures in this area are very high.
Age of Moon: 11 days
Distance: 386 658
Phase: 85% (0% = New, 100% = Full)
Optical Telescope Celestron C8 "Newtonian, 20mm Plossl, 2x Barlow
Mount: CG5 (EQ5)
Device: Sony CX-130
Video Mode: Full HD 1920x1080 progressive
Filter: no
Date: 23/03/2013
Location: Baia Mare, Romania
Processing and editing: Sony Vegas 10 FastStone.