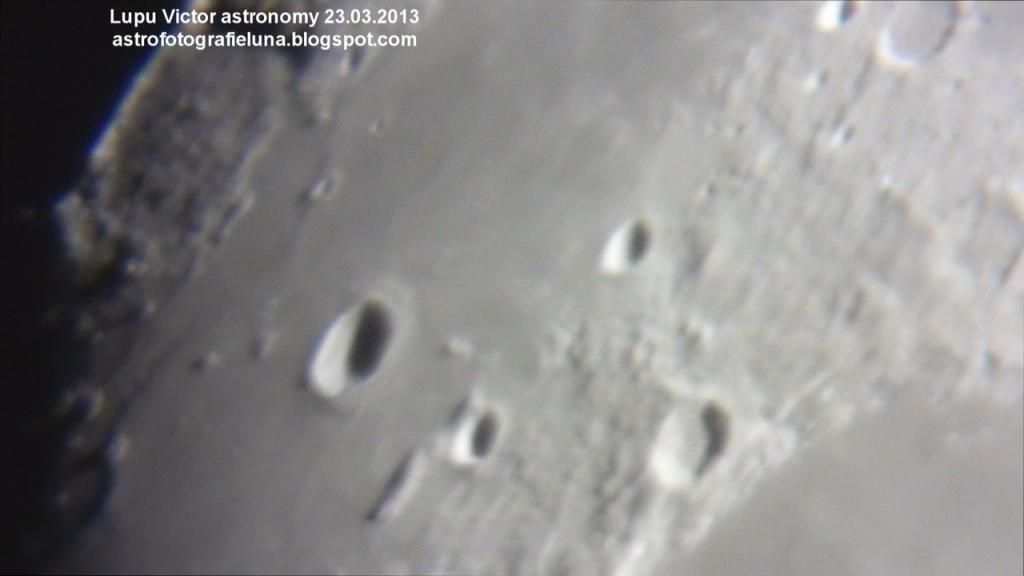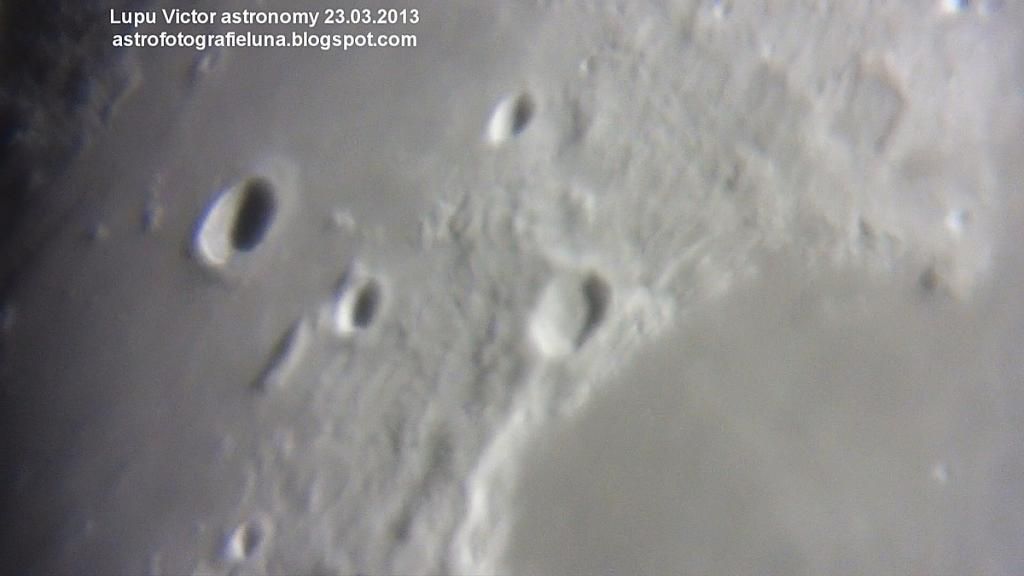 We are located on the north side of the Moon, on
Mare Frigoris
, on which we observe a small isolated crater in the center of the image, called
Harpalus
(39 km). It is located north of
Sinus Iridum
.
This crater has several peaks in the center, but can not be seen here because its floor is almost all in shade. The impact that created the crater, did you leave remnants outside quite visible as seen in pictures.
Further north-west, is a huge crater, but has edge destroyed, called
South
(108 km). Funny name, given that we are talking about the north of the Moon. Only the north-western edge stands, but even this is really affected.
South crater name, however, is not related to the cardinal points, but was named after English astronomer
James South
, (August 1785-1719 Octombrie 1867) who founded the Royal Astronomical Society.
Age of Moon: 11 days
Distance: 386 658
Phase: 85% (0% = New, 100% = Full)
Optical Telescope Celestron C8 "Newtonian, 20mm Plossl, 2x Barlow
Mount: CG5 (EQ5)
Device: Sony CX-130
Video Mode: Full HD 1920x1080 progressive
Filter: no
Date: 23/03/2013
Location: Baia Mare, Romania
Processing and editing: Sony Vegas 10 FastStone.