You see some great craters in some beautiful images, taken with an astronomical telescope.
On the center's Pitatus (97 km) is a high peak, its shadow being projected on the smooth floor.
Hesiodus (43 km) crater is attached to the west side. (in images, east, because images are upside down).
A very "wrinkled" crater is observed in the top-right image, and it is called Wurzelbauer (88 km). Close to it is Gauricus (79 km).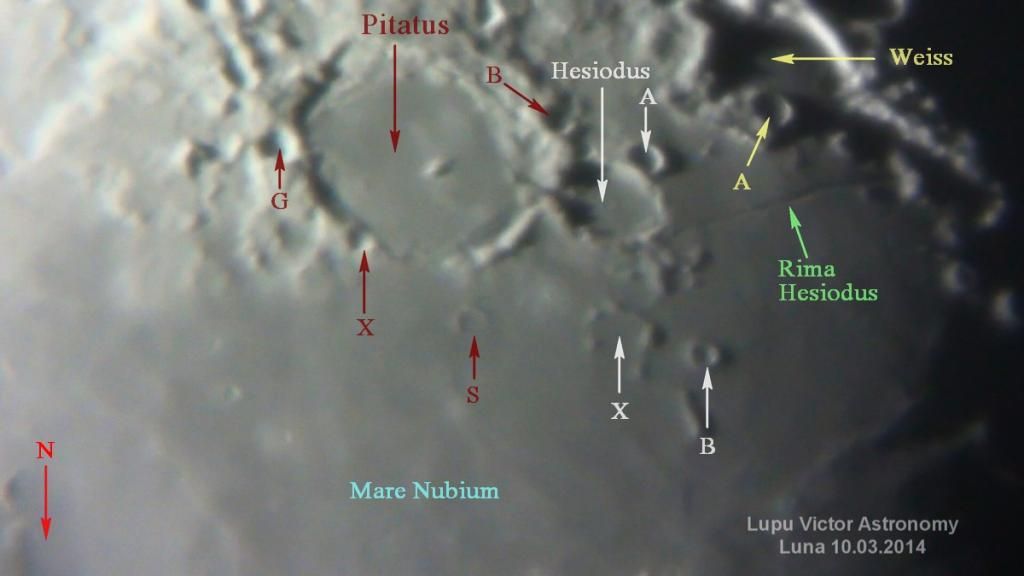 Moon Age: 9.05 days
Phase: 70.5% (0% = New, 100% = Full)
Distance: 399.221 km

Optics: Celestron C8-Newtonian telescope, 20mm Plossl, 2x barlow
Mount: CG5 (EQ5)
Camera: Sony CX130
Filter: no
Date: 10/03/2014
Location: Baia Mare, Romania
Processing: FastStone Image Viewer