In these pictures we see some craters on the Moon's south. Here is Clavius ​​crater (225 km), and to his right (left in images which are inverted) is Deluc (47 km) and its smaller satellite craters scattered around him, and Clavius​​'s too.
Moon Age: 9.05 days
Phase: 70.5% (0% = New, 100% = Full)
Distance: 399.221 km
Optics: Celestron C8-Newtonian telescope, 20mm Plossl, 2x barlow
Mount: CG5 (EQ5)
Camera: Sony CX130
Filter: no
Date: 10/03/2014
Location: Baia Mare, Romania
Processing: FastStone Image Viewer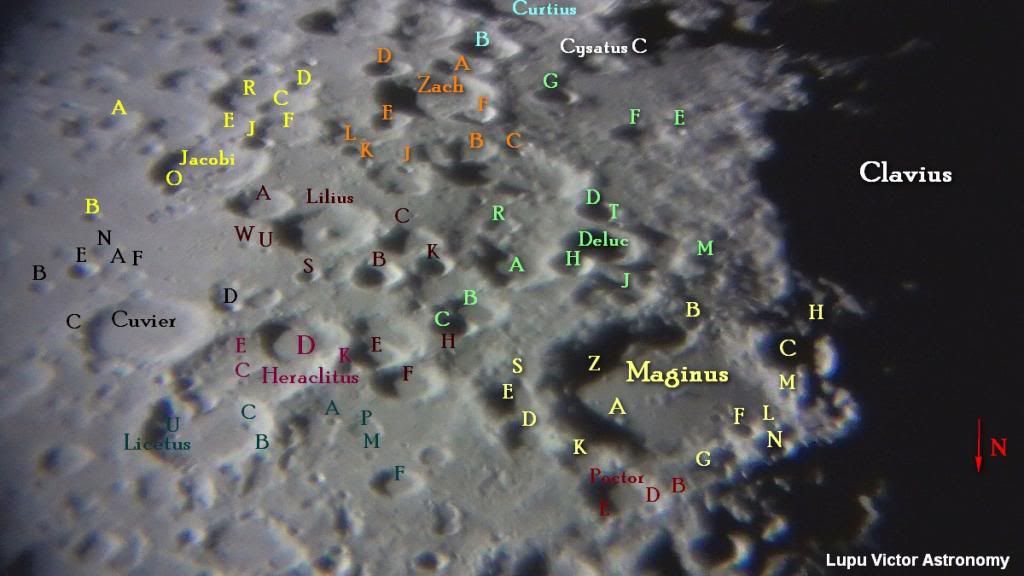 Image for orientation from
29 april 2012
Crater Deluc is labeled in green.