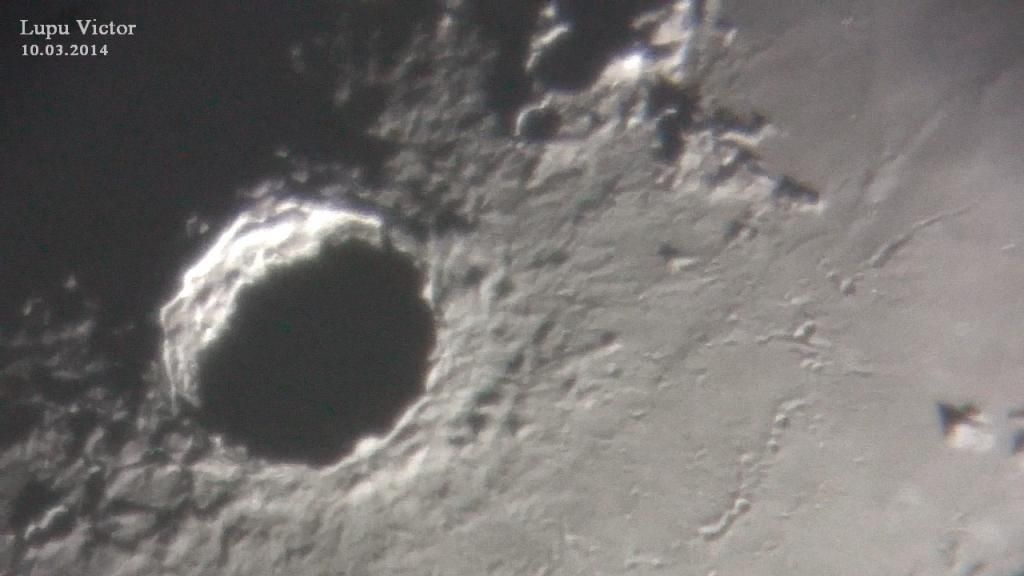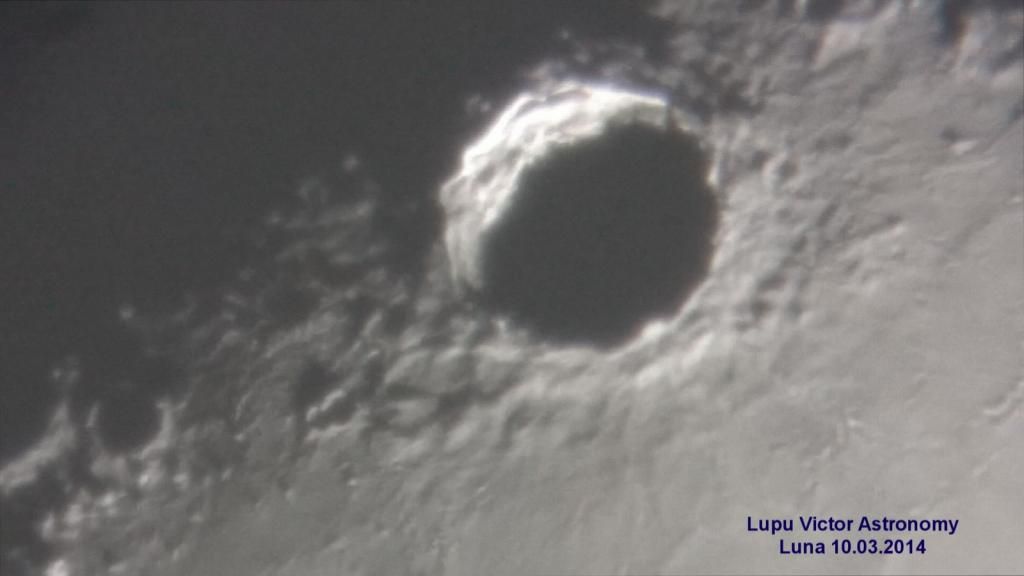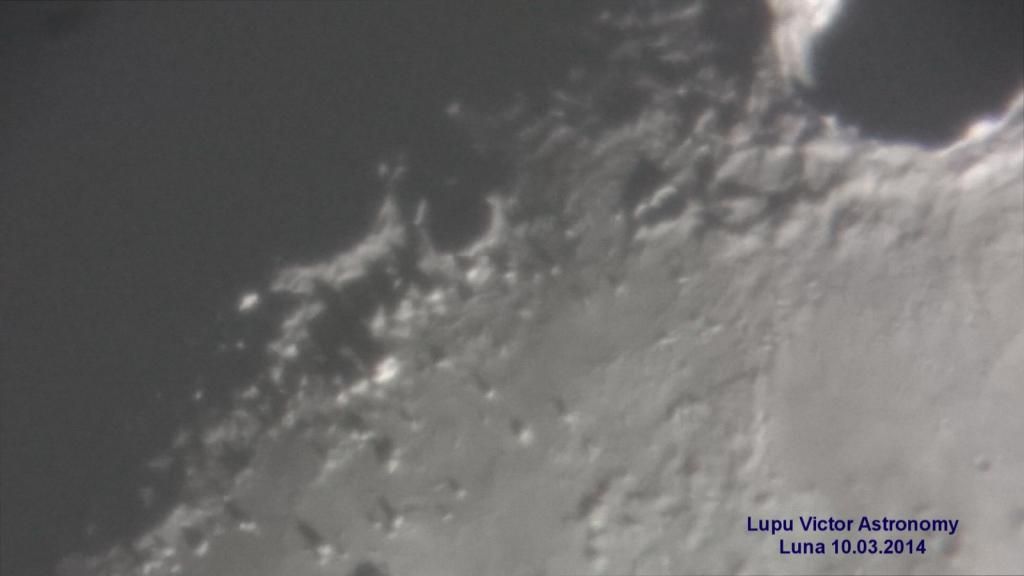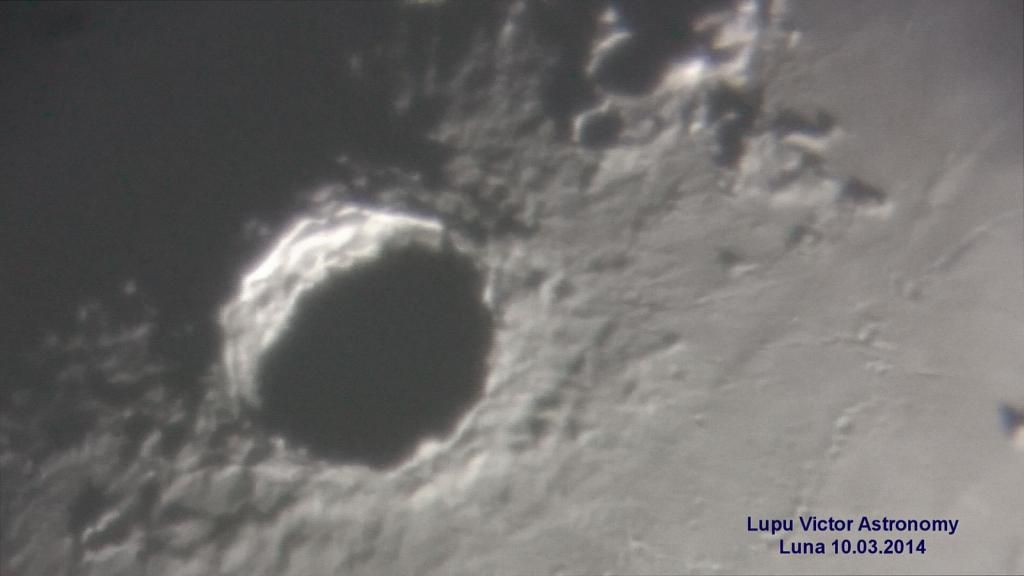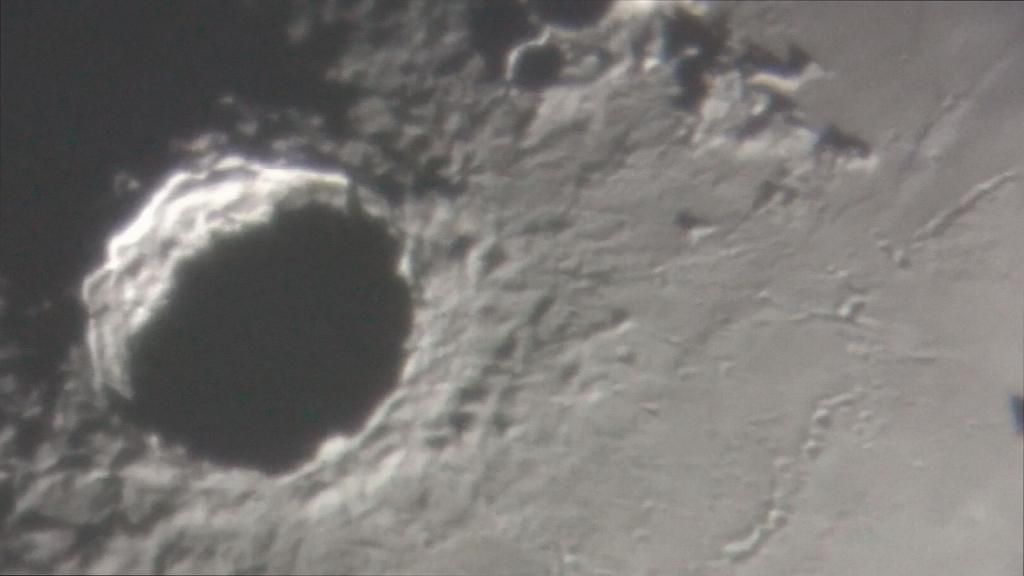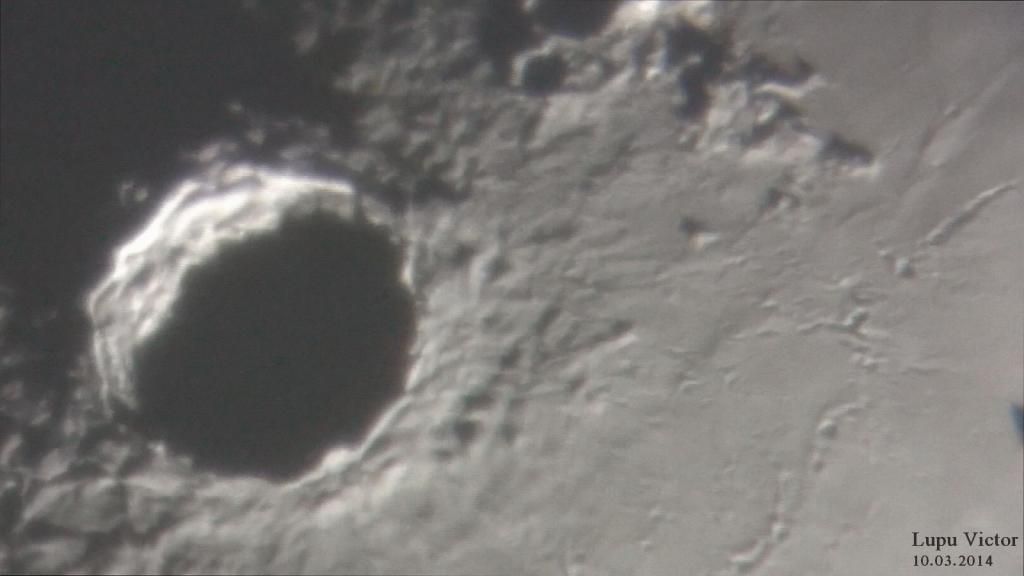 This is the crater Copernicus (93 km), which I admit that I've never seen it so close to the terminal.
At this stage, it is in total darkness from the edges down to the floor. Looks like a perfectly circular hole, with the upper edges bathed in sunlight. Light, however, has made ​​place in the crater on the west, namely the inner edge, letting to be observed the horizontal layers.
At that time, for Copernicus was morning. Another day, and would have to be revealed to light Montes Carpatus that here we see only partially, north of Copernicus.
Gay Lussac (26 km) and Gay Lussac A (15 km) craters, are also filled with shadow, between Montes Carpatus.
You may wonder what is the vertical chain of small craters Copernicus's east. They are Stadius's satellite craters, crater of 69 km, which is not in these pictures. How did this chain formed, we do not know, but it is clear that may be a result of successive impacts, possibly from a single body that disintegrated before touching the lunar soil, or are debris ejected after the impact that formed one of craters nearby.
Moon Age: 9.05 days
Phase: 70.5% (0% = New, 100% = Full)
Distance: 399.221 km

Optics: Celestron C8-Newtonian telescope, 20mm Plossl, 2x barlow
Mount: CG5 (EQ5)
Camera: Sony CX130
Filter: no
Date: 10/03/2014
Location: Baia Mare, Romania
Processing: FastStone Image Viewer