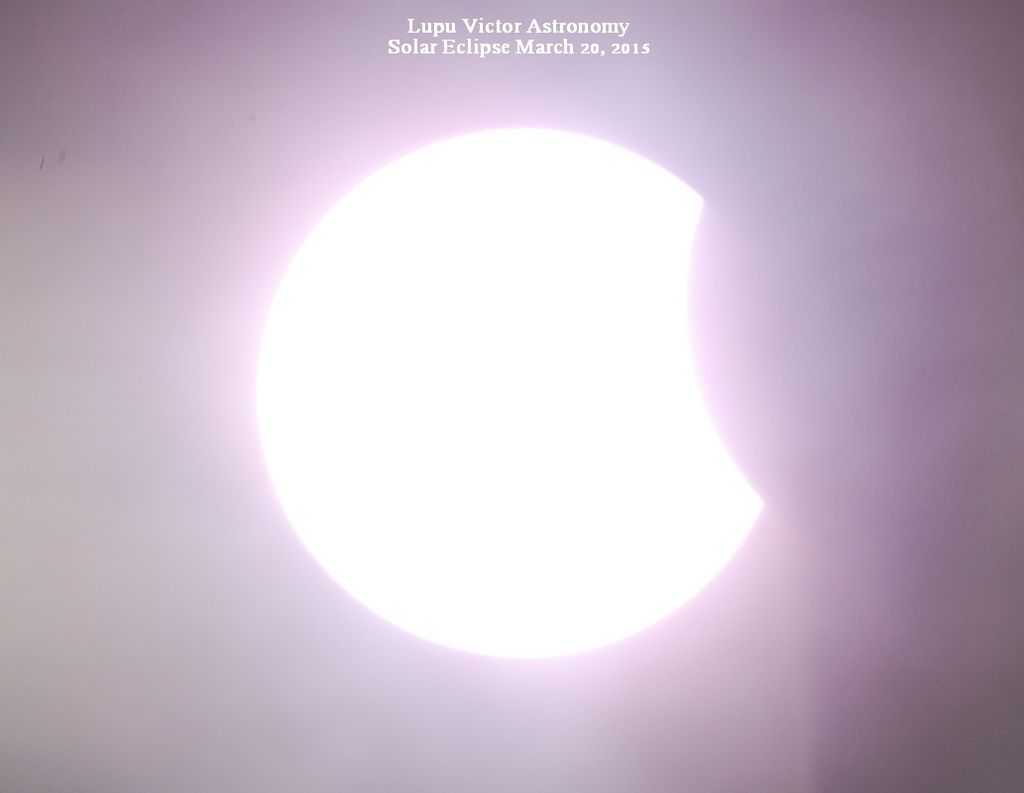 Image with Nikon DSLR D80 and 203 mm Newtonian telescope.
The contents of this article are gif animations of partial eclipse of the Sun which was visible in Romania on Friday 20 March, 2015.
I used the video files that I have uploaded to a website which converts video to gifs, after previously those clips were carefully cut in Sony Vegas 10, eliminating those frames where the images were blurred or unstable.
Gif Files may not load in a short time. Wait for the page to load completely; this depends on the PC you are using.
You can watch video files of the eclipse here.
You can see pictures with Nikon DSLR D80 and 203 mm Newtonian telescope here.
You can view the captured images extracted from video here.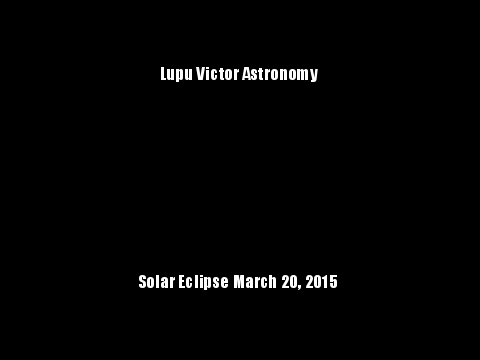 Above is a Gif of the beginning partial Solar eclipse, made by Sony CX130 video camera mounted on a tripod, without telescope, having glued a Baader solar filter on the objective, special for observing solar eclipses.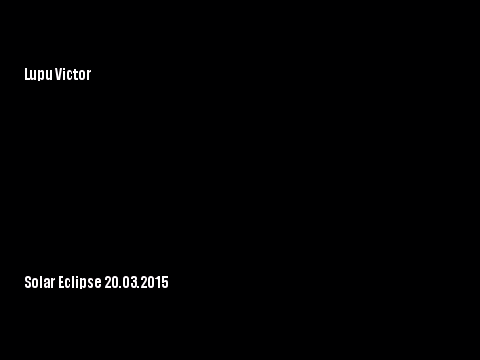 Above is a Gif with maximum partial eclipse of the Sun made by Sony CX130 camcorder attached to the Newtonian telescope. On the telescope was mounted a Baader solar filter.
Above is the end of the partial Solar eclipse shot without telescope like the start of eclipse. Towards the end of the event, there were clouds which didn't threatened with anything the observing the Sun disk, but rather has become more interesting.
Videos by: Victor Lupu
Optics: Celestron C8-Newtonian telescope, plossl 20mm, 2x Barlow
Mount: CG5 (EQ5)
Camera: Sony CX130
Video Mode: 1080p
Filter: solar
Date: 20/03/2015
Location: Baia Mare, Romania