57 frames, 95% best quality in Registax.
Craters which are the subject of the article, are
Hercules and Atlas
, two friendly craters due to the distance between them. From edge to edge are only 31 Km. The small one is Hercules, and the big one is Atlas. The two appear to resemble along with 2 eyes from a cartoon.
What is important to note here are the dark spots on their floor, which at this stage of the Moon are more visible.
Age of the Moon: 7 days
Phase: 51% (0% = New, 100% = Full)
Distance: 384.488 km
Optics: Celestron C8-Newtonian telescope, 20mm Plossl, 2x Barlow
Mount: CG5 (EQ5)
Camera: Sony CX130
Filter: no
Date: 29.04.2012
Location: Baia Mare, Romania
Processing: Images in Registax, FastStone Image Viewer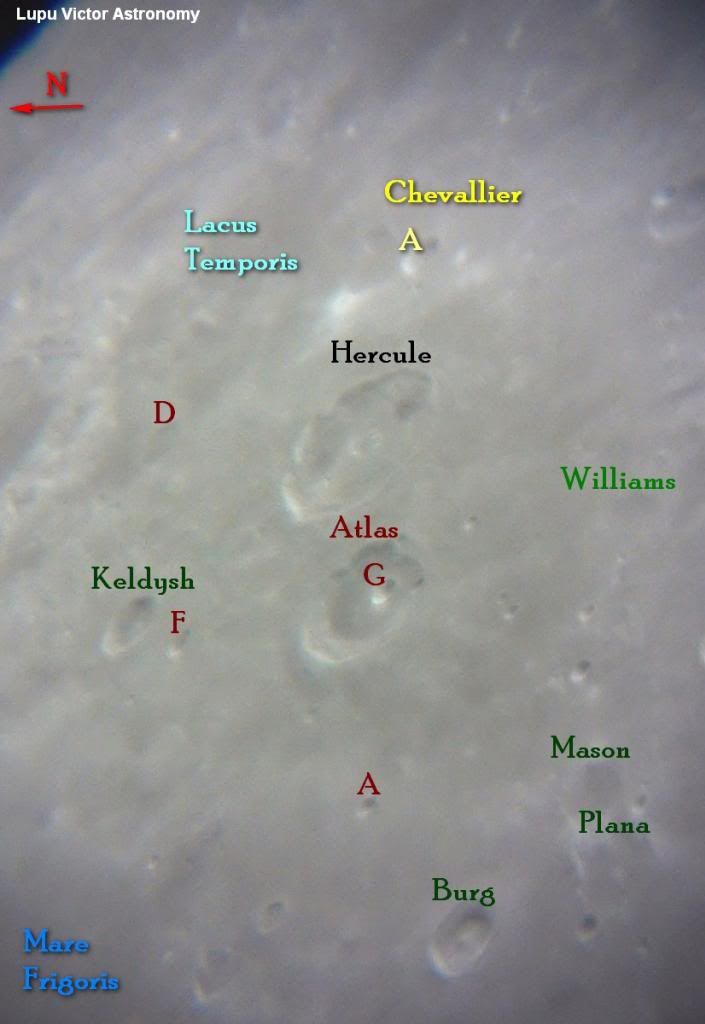 Video capture.