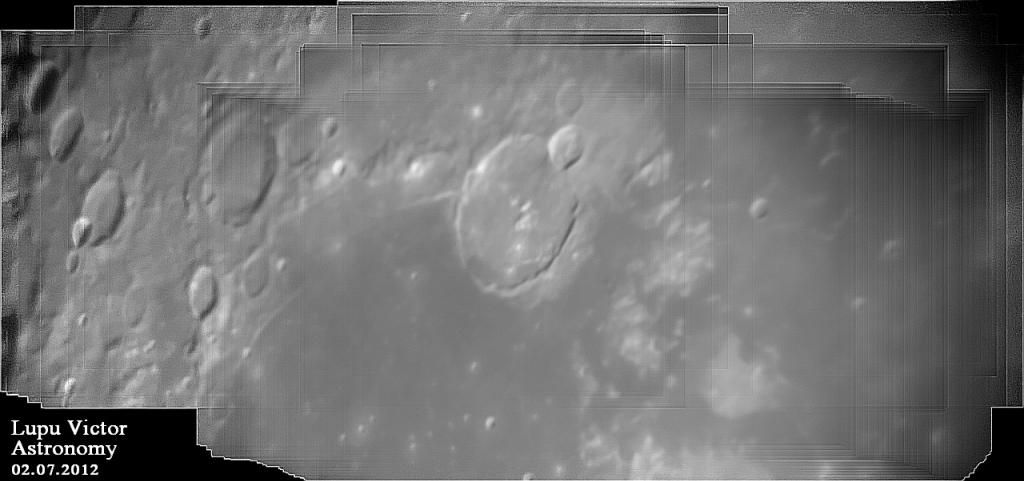 121 frames, at 79% in Registax.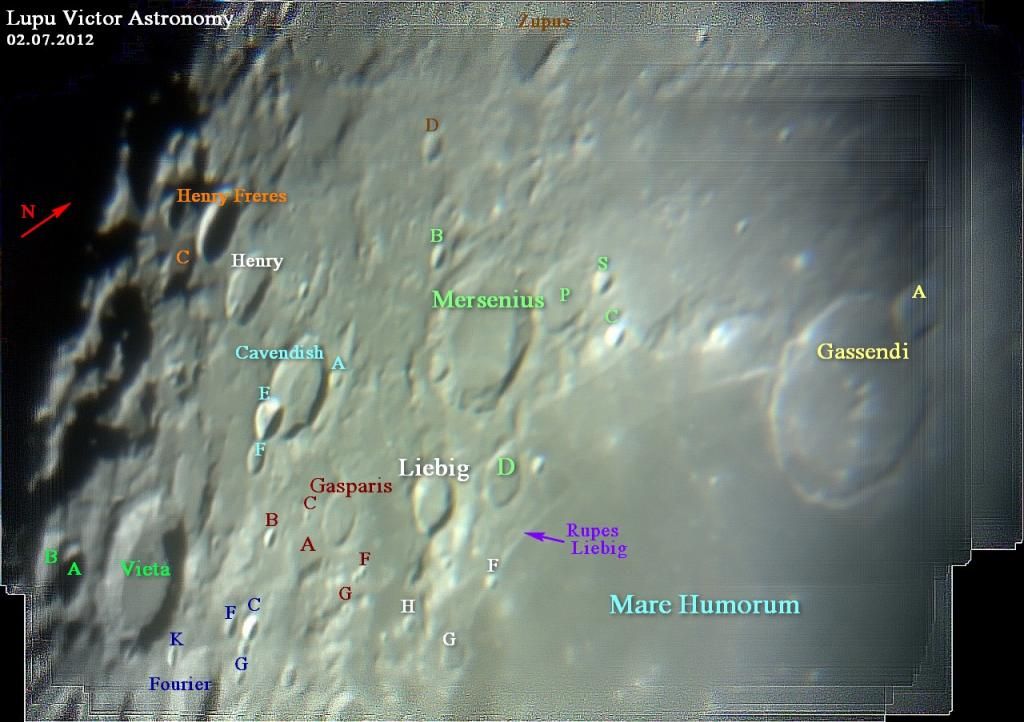 165 frames, at 84% in Registax.
In the images in this article are a few nice features observed on northwestern Basin Mare Humorum, craters, which are located on the west side of the Moon. Where dark meets light left in the images, is called the terminal.
I list here craters which in turn have smaller satellite craters or on the floor or around them, namely Cavendish (56 km) Vieta (87 km), Liebig (37 km), Mersenius (84 km), Gasparis (30 km) Henry (41 km), Freres (42 km), but not least, Gassendi (110 km).
Age of the Moon: 27 days
Distance: 361.204 km
Phase: 98.8% (0% = New, 100% = complete)
Optics: Celestron C8-Newtonian telescope, Plossl 20 mm, 2x Barlow
Mount: CG5 (EQ5)
Camera: Sony CX130
Filter: no
Date: 02.07.2012
Location: Baia Mare, Romania
Processing: Registax, FastStone Image Viewer
Image for guidance, from 04 March 2012.