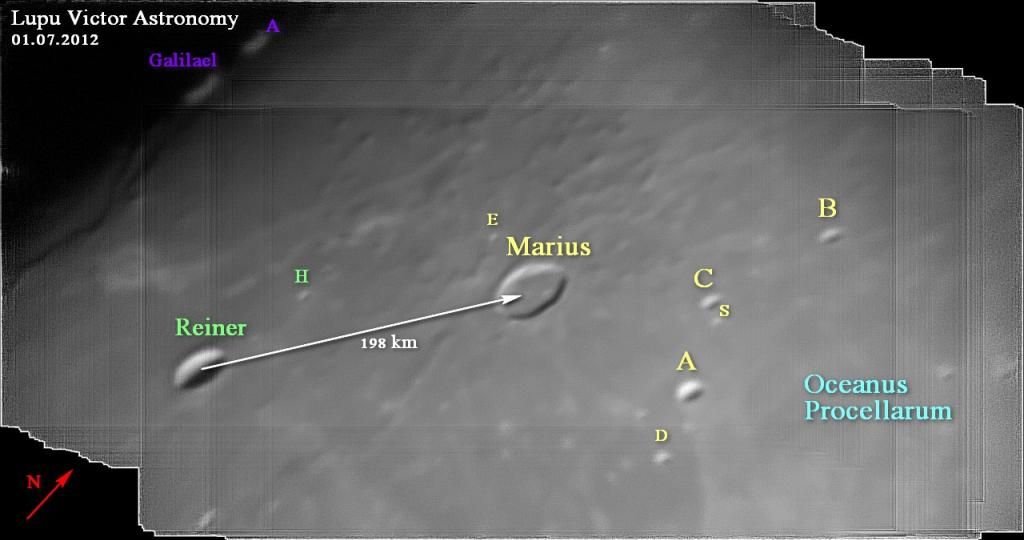 211 frames at 79% best quality in Registax.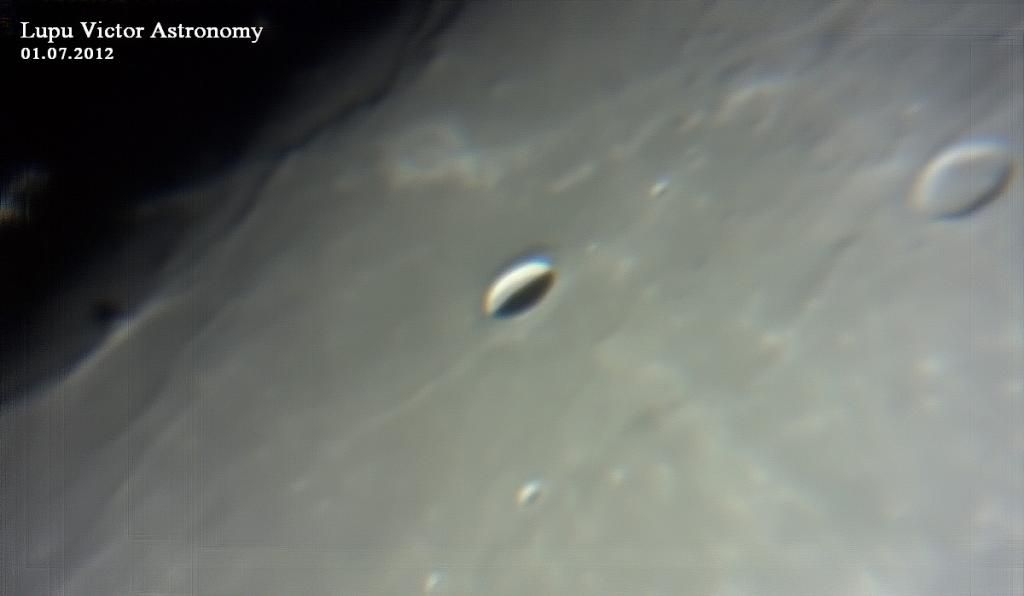 417 frames at 84% best quality in Registax.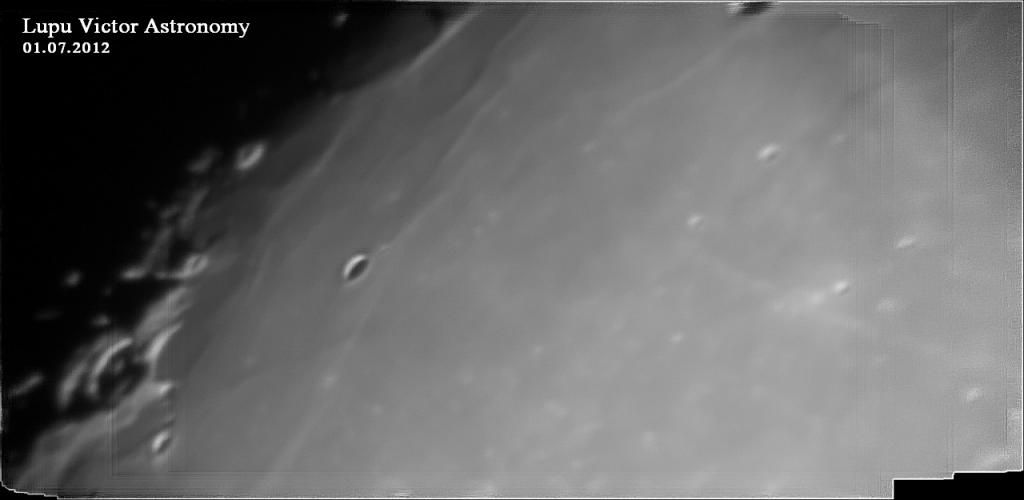 78 frames at 79% best quality in Registax.
73 frames at 79% best quality in Registax.
Marius (41 km), is a flooded crater and here at this stage , we can better observe the smooth floor and sharp edges with no prominent collar as the other craters. Around it are scattered small craters , many of them being its satellite craters .
Marius crater is one of the largest in size in the area of Oceanus Procelarum Basin , being most evident in these images from the west Moon.
On the floor of this crater is distinguished a smaller crater called Marius G , but there are many others around Marius, and its satellite craters are listed in the labeled image below.
South west , there is a crater named Reiner (30 km), also isolated, but unlike Marius it has an obviously central peak not being flooded by lava.
On Reiner's south west, is an even smaller crater called Hermann (16 km) . Between the two are 247 km . All Continuing southwest , we meet Damoiseau H (45 km), a crater which only half of its edge remained untouched, and Damoiseau (37 km) . From here it begins a high area , which stretches to the unseen Moon.
Age of the Moon: 27 days
Distance: 360.270 km
Phase: 94.6% (0% = new, 100% = complete)
Optics: Celestron C8-Newtonian telescope, Plossl 20 mm, 2x Barlow
Mount: CG5 (EQ5)
Camera: Sony CX130
Filter: no
Date: 02/07/2012
Location: Baia Mare, Romania
Processing: Registax, FastStone Image Viewer