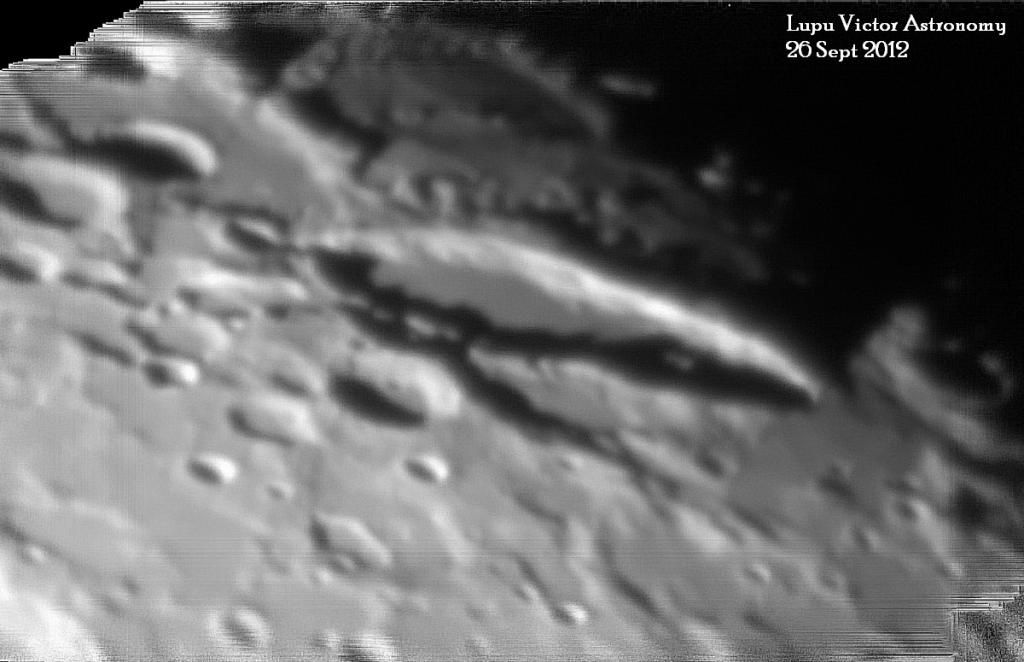 106 frames at 80% best quality in Registax.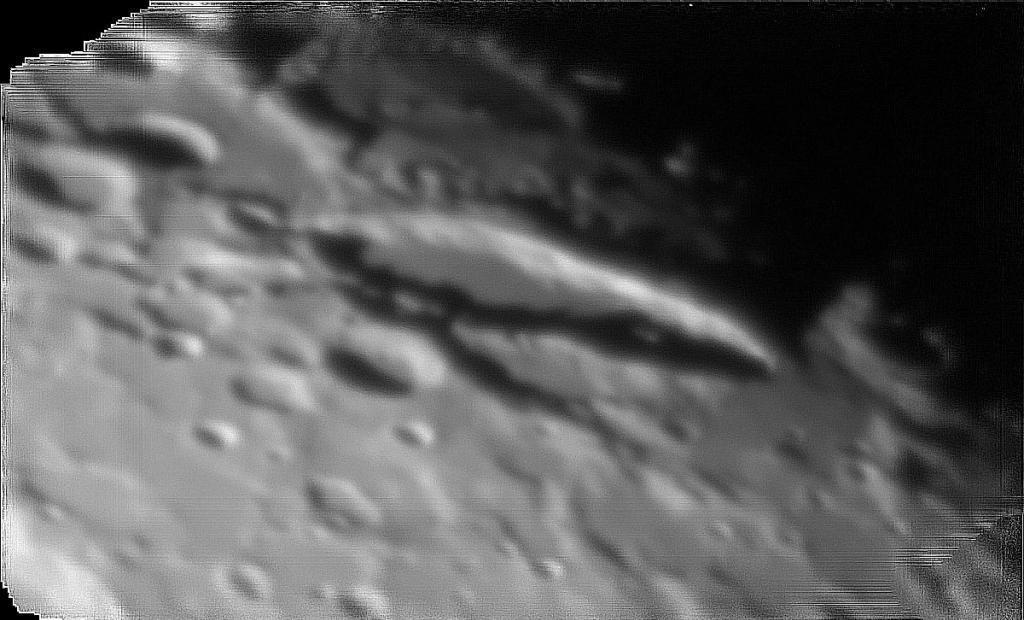 123 frames at 80% best quality in Registax.
This " worm " on the west of the Moon, has a length of 179 km and a width of 71 km . Looks more like a canyon. I do not know the circumstances in which this crater formed and how it came to look elongated .
It seems that the cosmic body that collided with the Moon looks more like bounced but if would be so, I could not say where it came from and where it stopped . However, even if the crater is seen from Earth so narrow , looked from there, above it , it is more wide, but looks narrow because it is located closer to the edge of the Moon.
In the pictures above I got the moment when beautiful crater Schiller is not far from the terminal.South inner edge (note that the pictures are upside down), is in full sunlight and shadow of the northern edge is projected on the crater floor. Notice the chain of central peaks on the floor, although it is surrounded by darkness. Circular crater near its southern edge, is Bayer (47 km), which here is half in shadow.
Age of the Moon: 27.32 days
Distance: 381.700 km
Phase: 88.8% (0% = New, 100% = full)
Optics: Celestron C8-Newtonian telescope, Plossl 20 mm, 2x Barlow
Mount: CG5 (EQ5)
Camera: Sony CX130
Filter: no
Date: 26/09/2012
Location: Baia Mare, Romania
Processing: Registax, FastStone Image Viewer