56 frames at 85% best quality in Registax.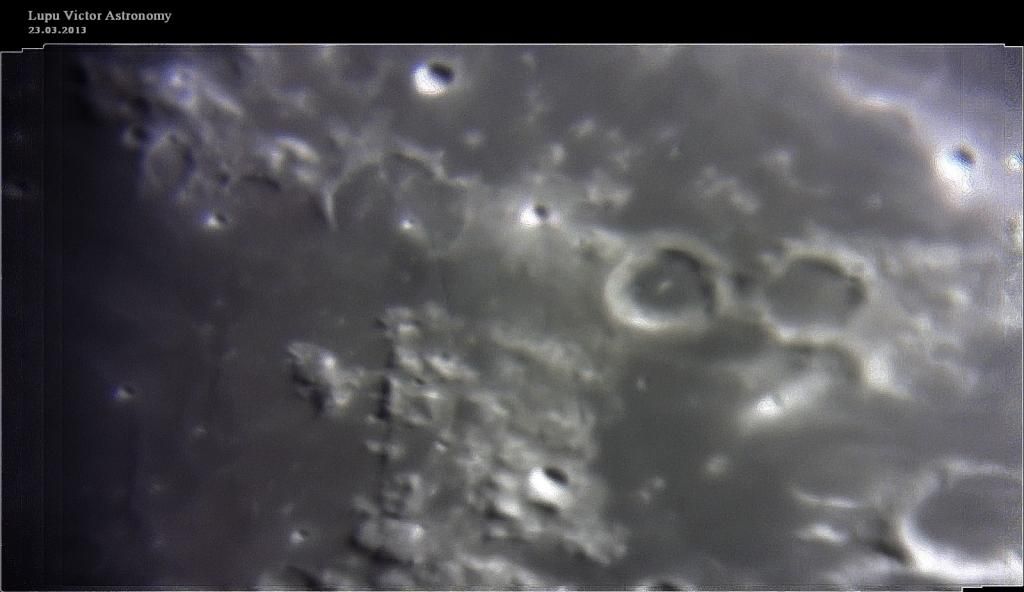 9 frames at 85% best quality in Registax.
In these images we see Mare Humorum basin (plateau, left), and craters on its west (on the right). Among them, we see two craters that resemble each other in shape and size, called Campanus and Mercator. They are located between of 2 basins: Palus Epidemiarum and Mare Nubium.
Mercator

(47 km), lacks a central peaks, but Campanus

(48 km) has in center a mountain formation like a semicircle.
Northwest of Campanus, is Hippalus crater

(58 km), a flooded one, which completely lacks the south-west wall. Hippalus's floor is cut in the middle of one of the ridges called Rima Hippalus that are more in number and spreads near Campanus.
As an interesting feature, Campanus A

(11 km) small crater has a higher albedo, in, and around it.
Other interesting feature is Promotorium Kelvin, east of Mare Humorum.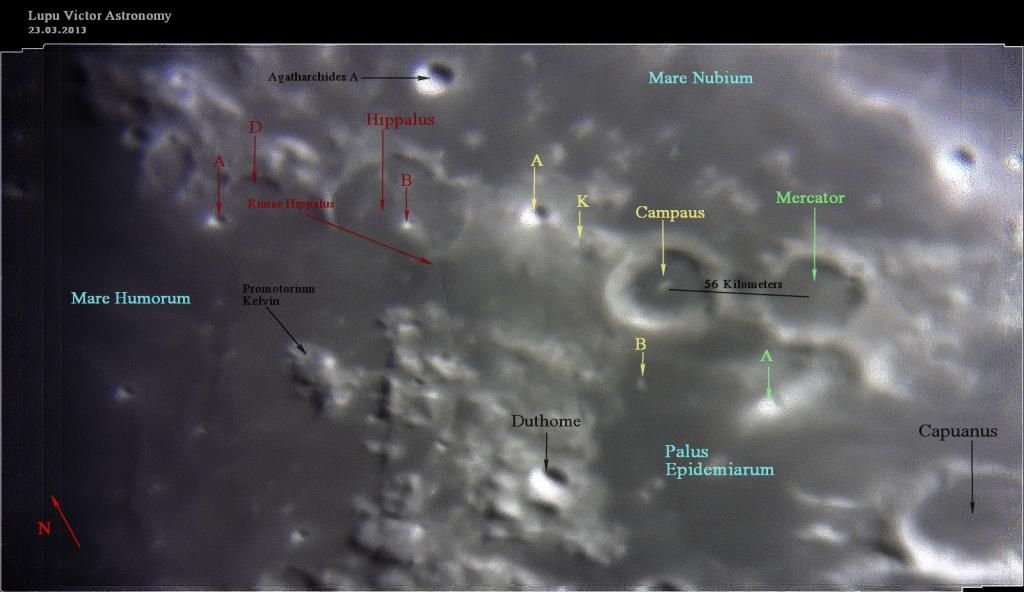 Age of the Moon: 11 days
Distance: 386 658
Phase: 85% (0% = New, 100% = complete)
Optical Telescope Celestron C8 "Newtonian, plossl 20mm, 2x Barlow
Mount: CG5 (EQ5)
Device: Sony CX-130
Video Mode: Full HD 1920x1080 progressive
Filter: no
Date: 23/03/2013
Location: Baia Mare, Romania
Processing and editing: Sony Vegas 10, Registax