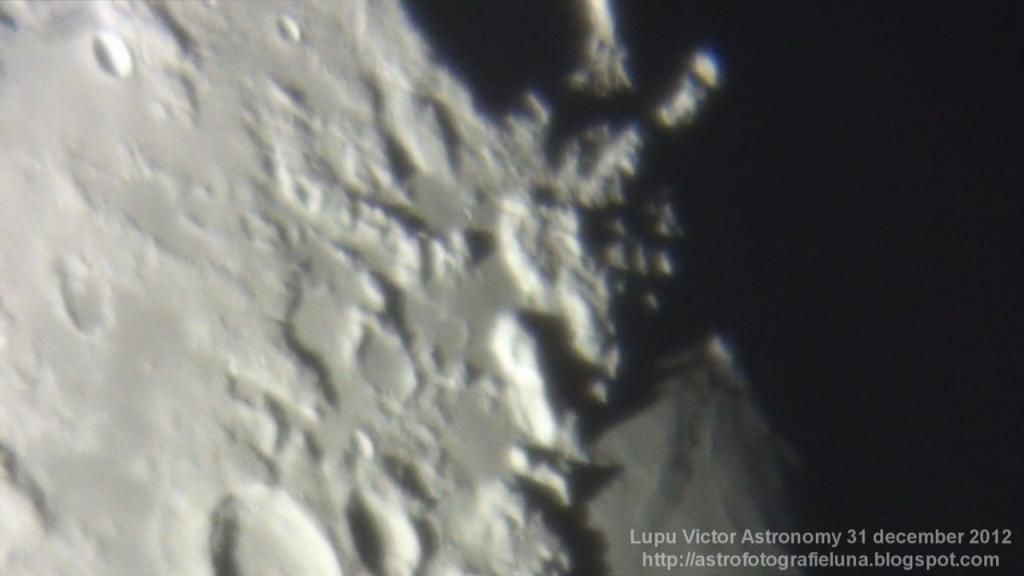 Mare Crisium
Basin is a multi-ring structure from an impact of a cosmic body, and is located on the east side of the Moon.
This circular Basin has a number of interesting features.
What you see in this image, is the north-west area of Mare Crisium and land outside the basin. Here we see craters as
Macrobius
(64 km) and
Tisserand
(37 km), at the bottom, and on the top is a part of
Cleomedes
(126 km), a crater which on this phase is in darkness. On the Mare Crisium we notice some "wrinkles" that go along the edge, called
Dorsum Oppel
.
The region is close to the terminal, thus leading to better observe the heights surrounding the basin.
Two craters almost destroyed and flooded, with irregular shapes, are located north of Macrobius,
Macrobius T
(29 km) and over its east is
Macrobius S
(26 km).
All Registax processed images can be seen
here
.
Age of the Moon: 17 days
Phase: 93% (0% = New, 100% = full)
Distance: 394.960 km
Optics: Celestron C8-Newtonian telescope, 20mm Plossl, 2x Barlow
Mount: CG5 (EQ5) motorized
Camera: Sony CX130
Filter: no
Date: 31/12/2012
Location: Baia Mare, Romania
Processing: FastStone Image Viewer
462 frames at 85% best quality in Registax