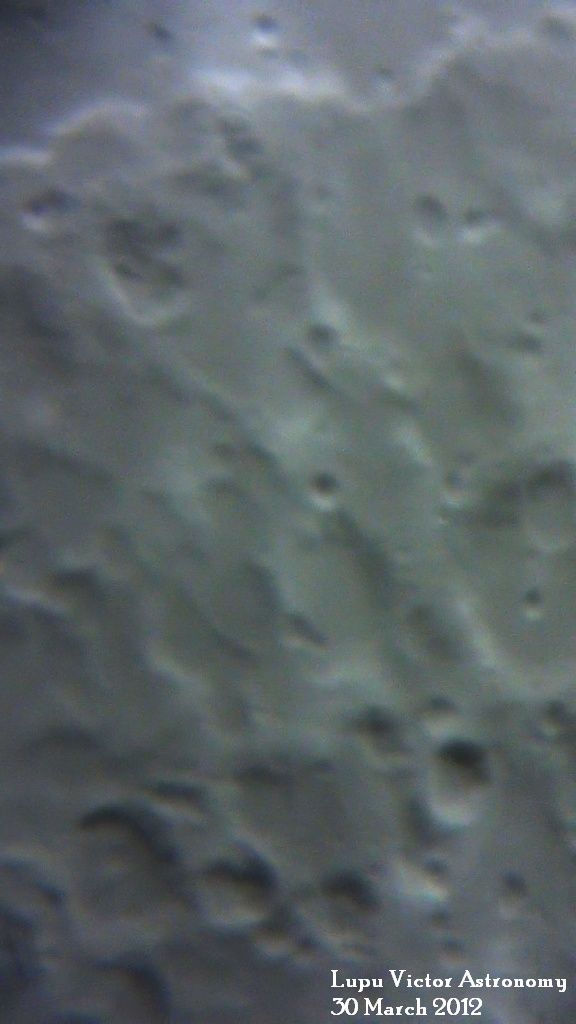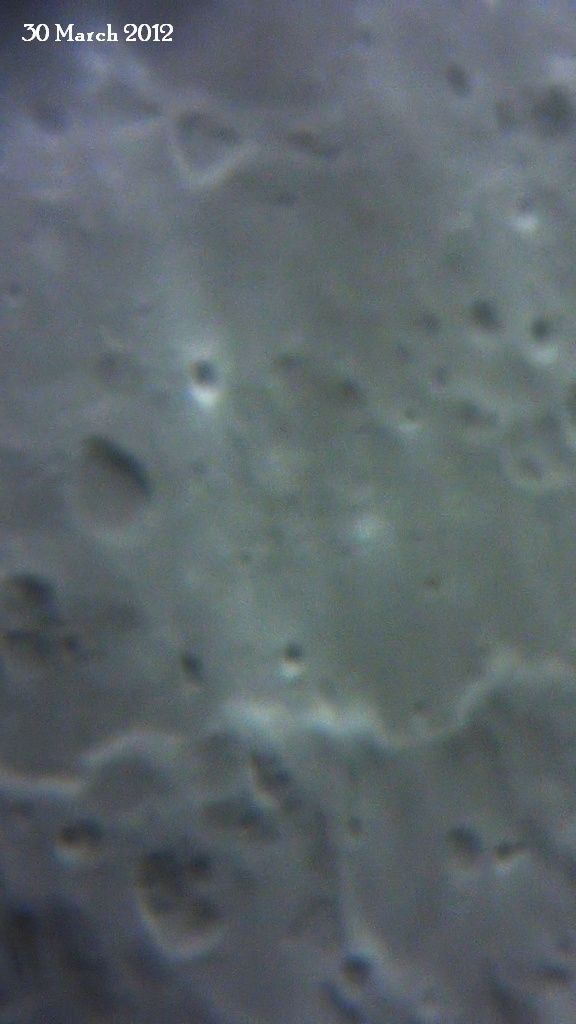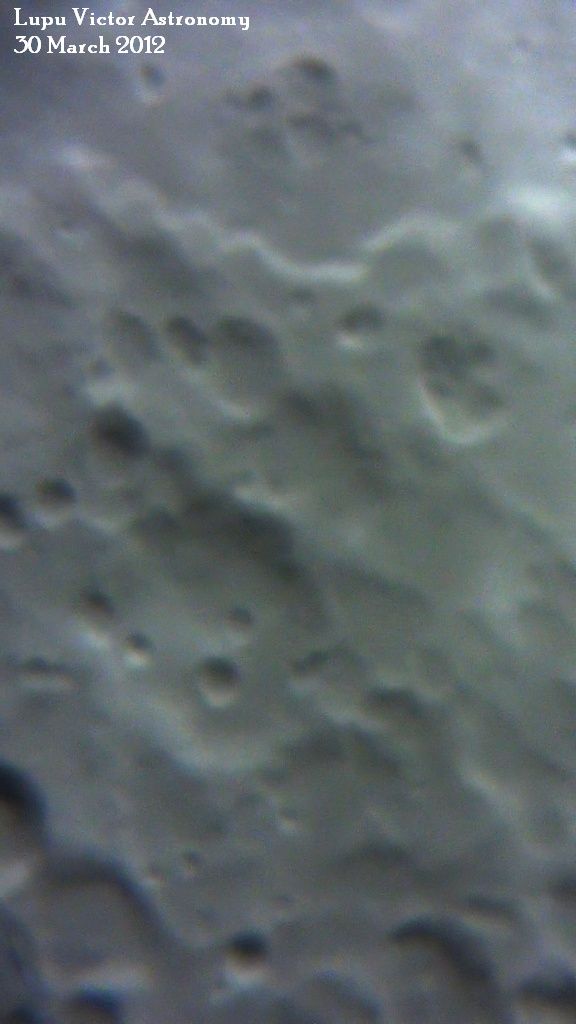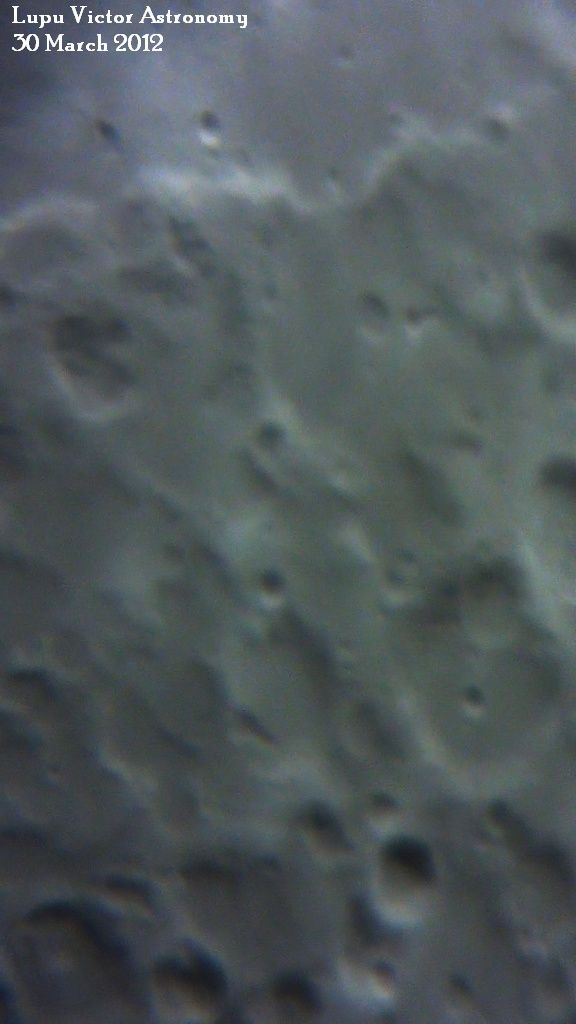 Rupes Altai is actually a portion of a ring surrounding the Mare Nectaris basin. This large ring disruptions continue its route, if we imagine a continuous line around the basin. Incidentally, the Rupes Altai, is a portion of the ring without being interrupted, within a radius of 427 km. These multiple rings were formed due to the major impact that formed the basin.
In these images, Rupes Altai chain, is in the sunlight shining from a high angle, so the area is in light, which is reflected by the sun.
Craters visible in these images: Rothmann G, C, Pons (41 km), Zagut (84 km), A (11 km), E (35 km), Polybius (41 km), Wilkins (57 km) and Celsius (36 km).
Optics: Celestron C8 "-Newtonian telescope, 20mm Plossl, 2x Barlow
Mount: CG5 (EQ5)
Device: Sony CX-130
Video Mode: Full HD 1920x1080 progressive
Filter: no
Date: 30/03/2012
Location: Baia Mare, Romania
Processing and editing: Sony Vegas 10 FastStone