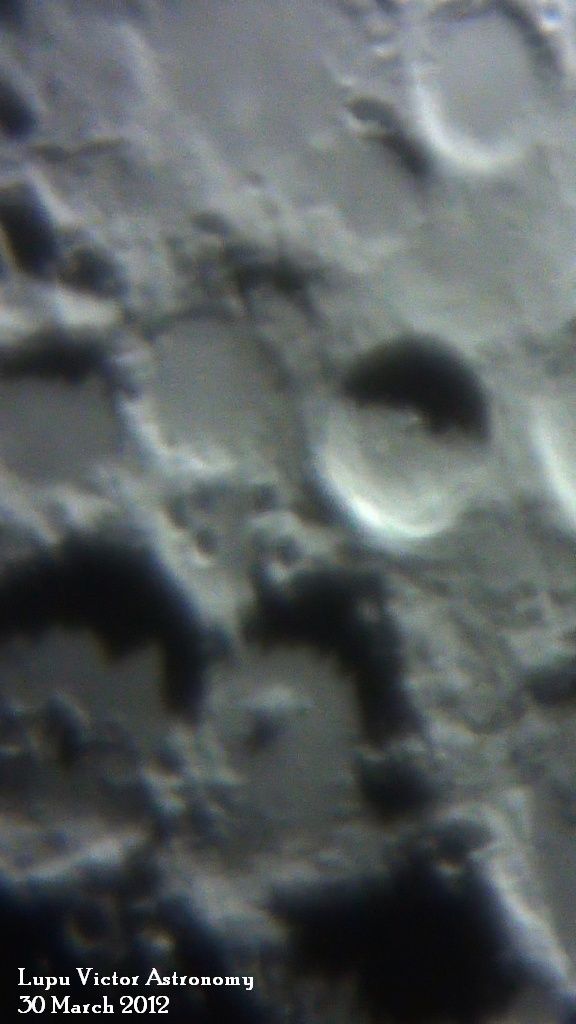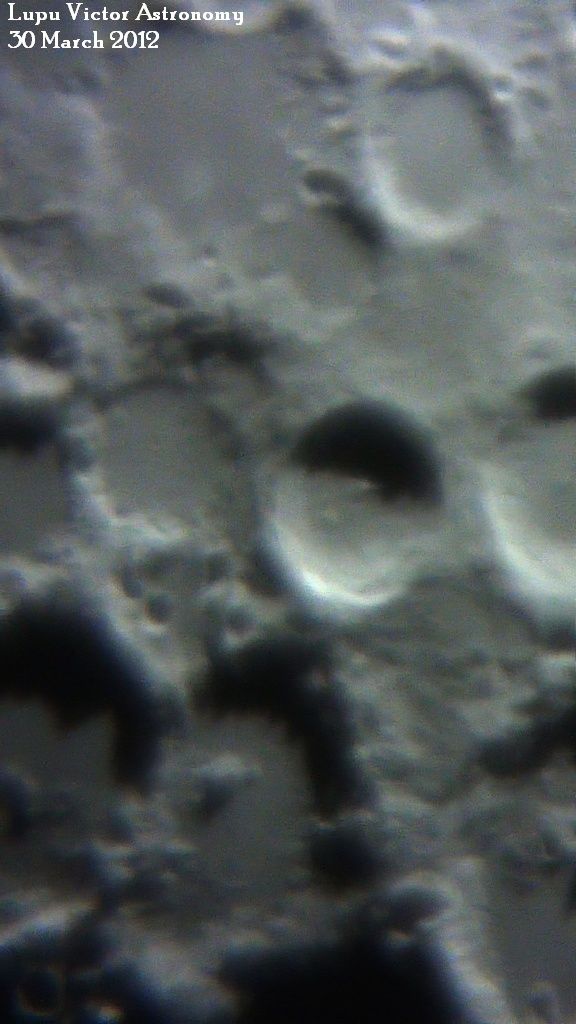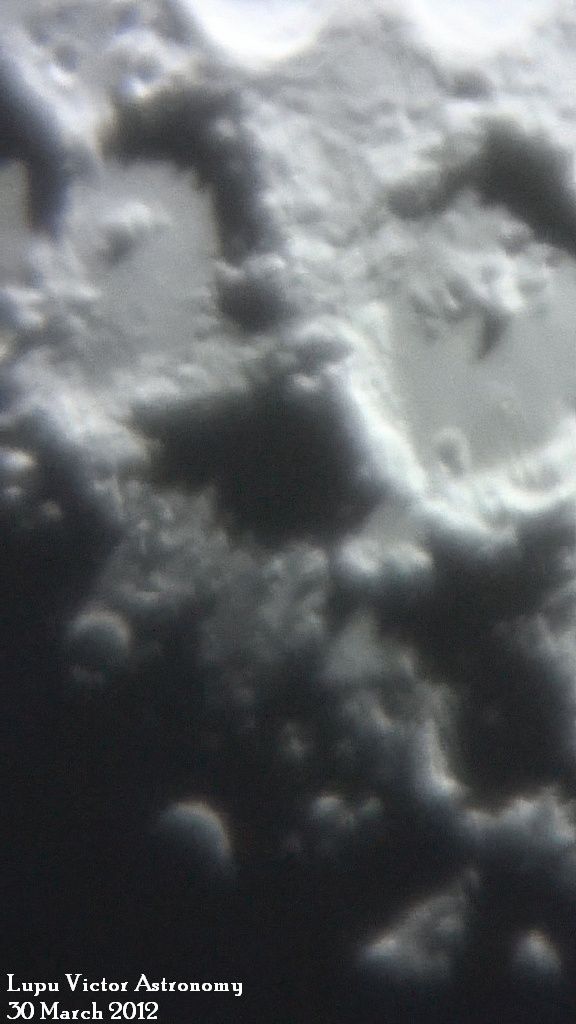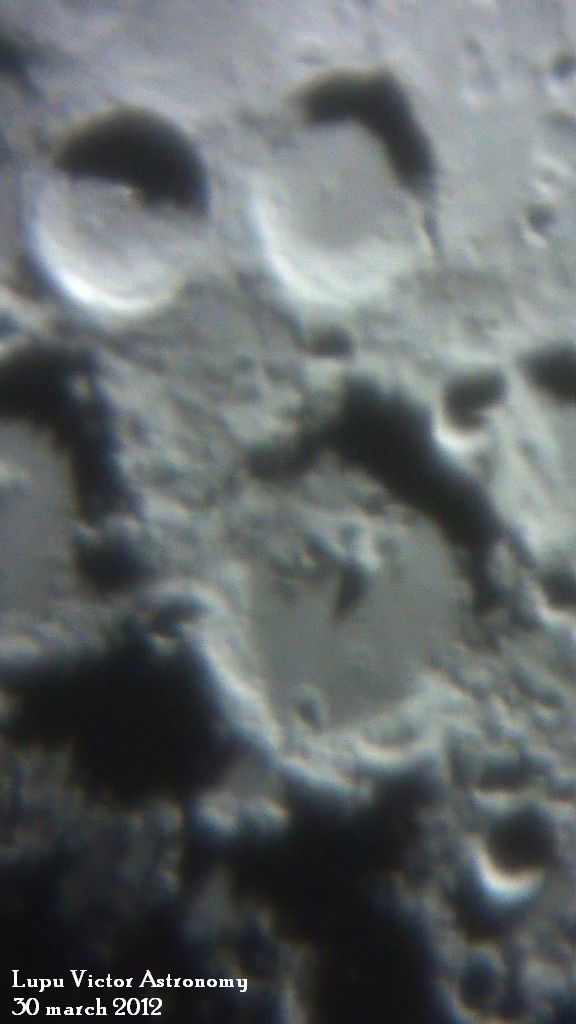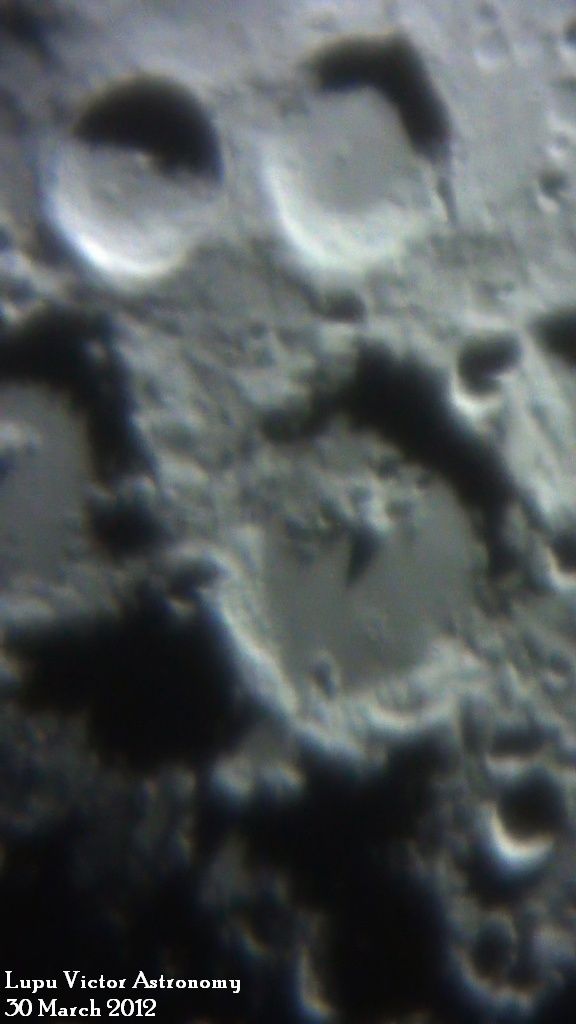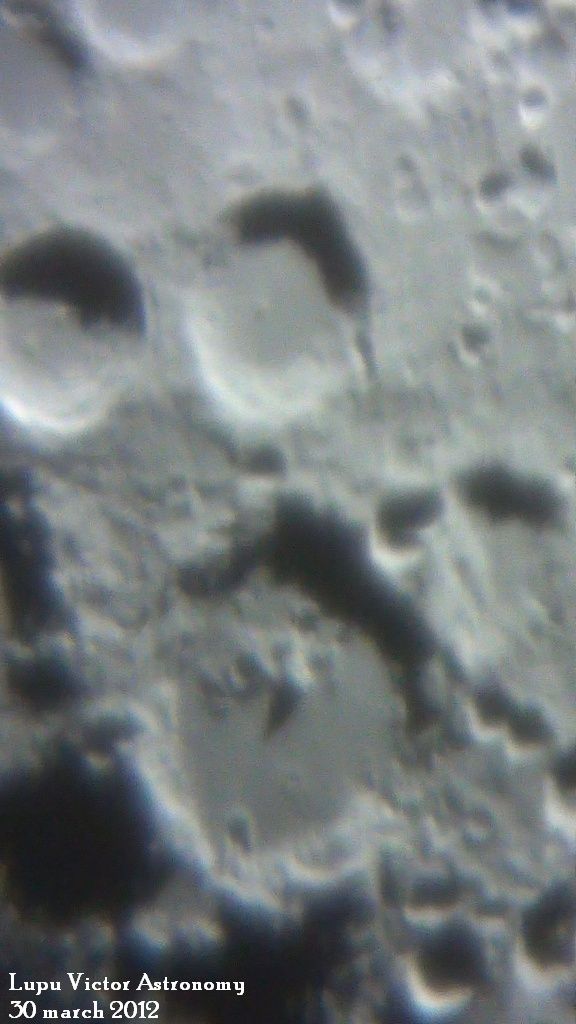 This area is not one that if you observe it will make a good impression to you, given that it is so troubled by serious impacts. Walther (128 km), is one of these craters resulted from these impacts. Its floor is low and smooth to the west, and high with hills to the east.

Although the edge is easily distinguished through a telescope, it is highly affected by other smaller impacts and besides this, is irregular from the beginning, when it was created.

This crater is filled both inside and outside by its satellite craters.

On Walther and all his neighboring craters are scattered ejected materials from the crater Tycho (85 km), which have a white colour, making it to shine only on the intense sunlight.

Because in these pictures the sun does not illuminate this area from a high angle, we observe on the crater more "disorder" in its appearance, fueled by the shadows of its edge.
Other craters seen here are: Aliacensis and Werner (80/70 km), Purbach and Regiomontanus (118/126 km).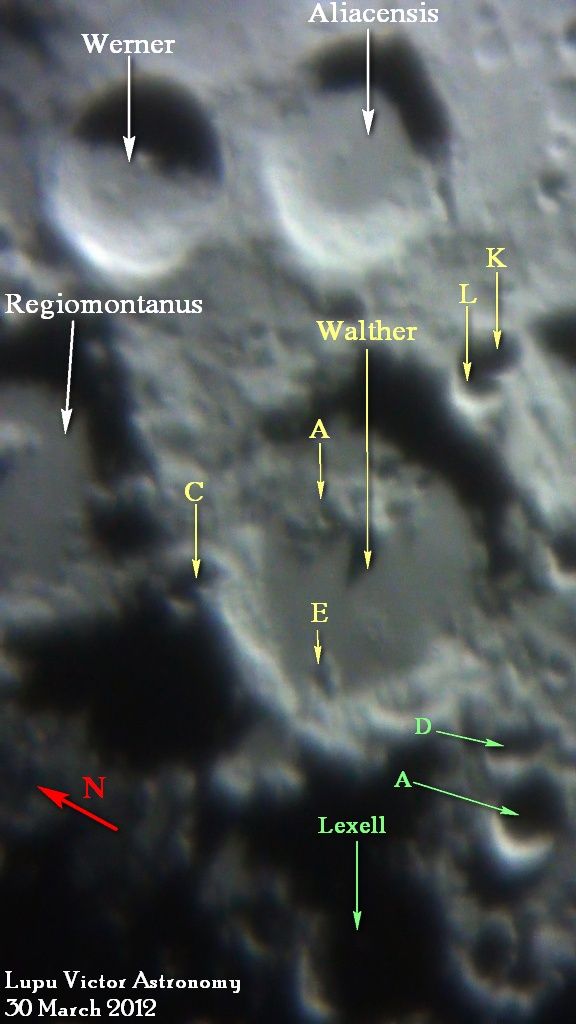 Optics: Celestron C8 "-Newtonian telescope, 20mm Plossl, 2x Barlow
Mount: CG5 (EQ5)
Device: Sony CX-130
Video Mode: Full HD 1920x1080 progressive
Filter: no
Date: 30/03/2012
Location: Baia Mare, Romania
Processing and editing: Sony Vegas 10 FastStone