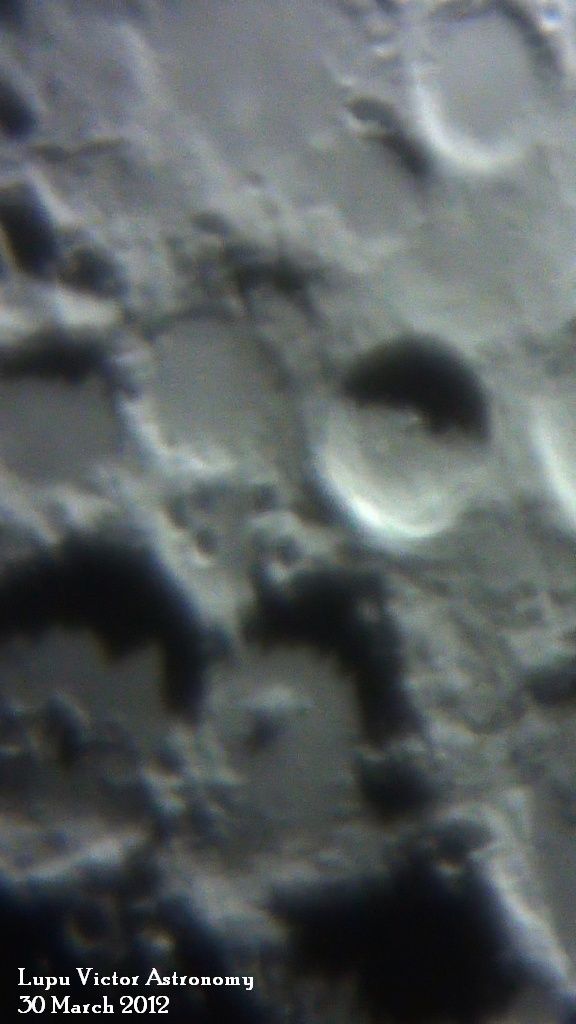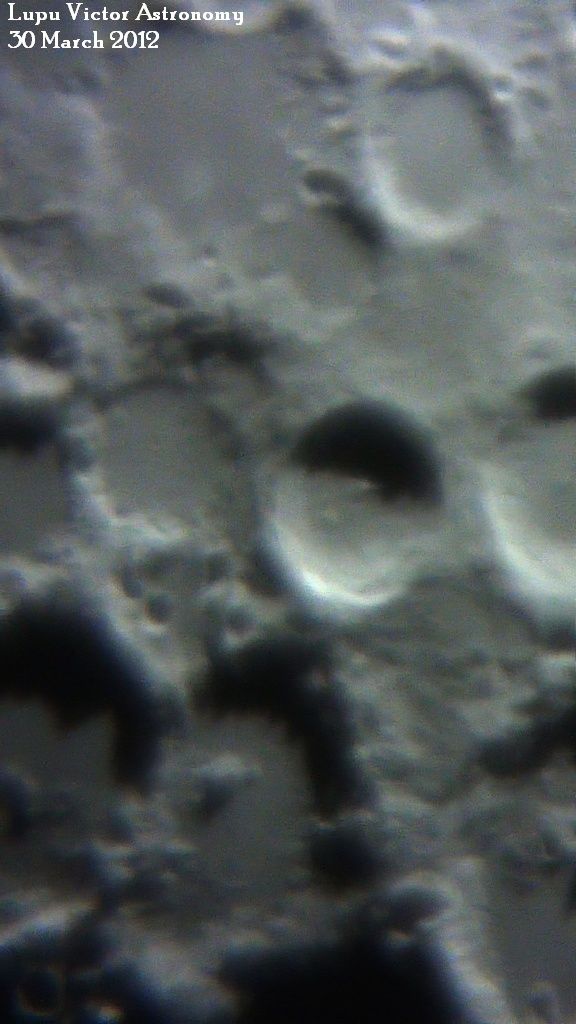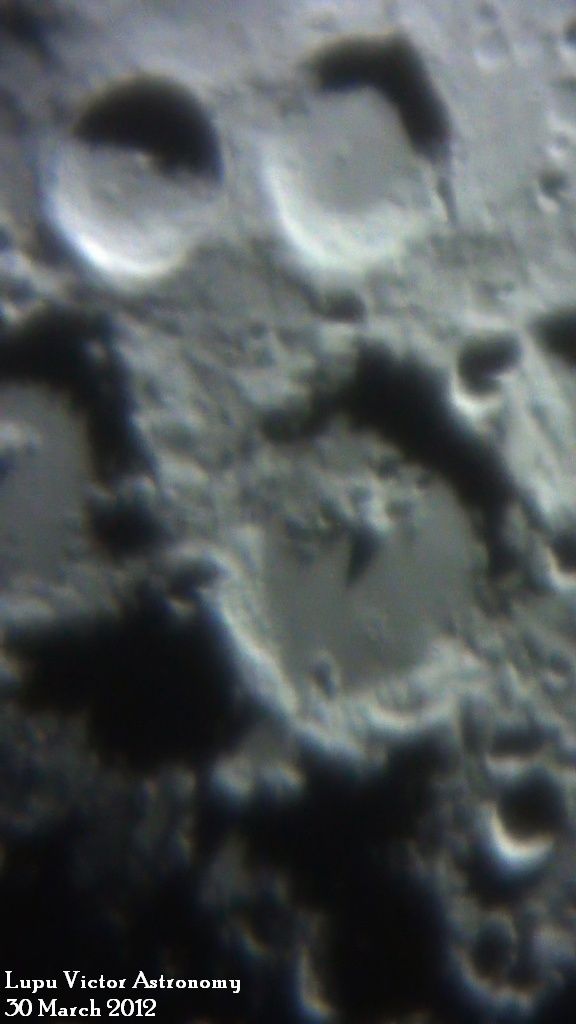 Aliacensis and Werner craters (80/70 km), not only are close to each other, but are among the few craters in the area who have a well-defined circular shape and sharp edges, not bombarded as others nearby.

Even if they share these characteristics, however, they are distinguished by interior walls. Aliacensis has terraces thru the floor, and Werner, not.

Aliacensis's north is Bianchinus (56x68 km), a crater that is so destroyed, that can hardly be recognized. East of Aliacensis, notice an ordered crater called Apianus (63 km).

Aliacensis's name, is from Pierre d'Ailly, in Latin Aliacensis. It was an astrologer and cardinal priest, and lived between 13th and 14th centuries. His papers were printed only in the 15th century. Aliacensis, inspired Christopher Columbus to approximate how big is the Earth.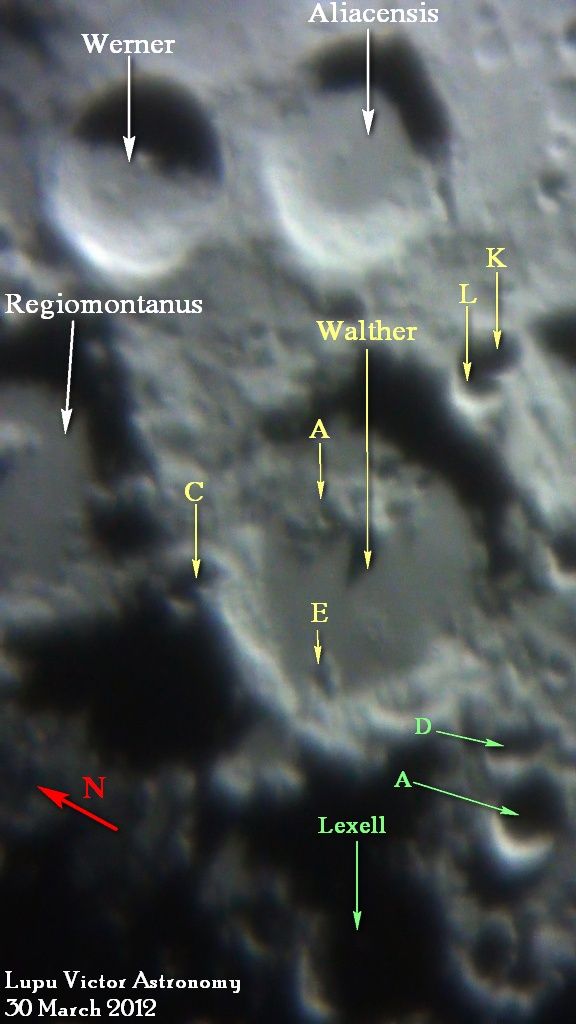 Optics: Celestron C8 "-Newtonian telescope, 20 mm Plossl, 2x Barlow
Mount: CG5 (EQ5)
Device: Sony CX-130
Video Mode: Full HD 1920x1080 progressive
Filter: no
Date: 30/03/2012
Location: Baia Mare, Romania
Processing and editing: Sony Vegas 10 FastStone