There is not too much shade in these pictures, but craters in sunlight, including Burg at the lower right and
Euxodus
on the top left image.
Burg
(40 km) is located near the center of the dry expanses of lava in a circular shape, known as
Lacus Mortis
. This crater is impossible to see with the naked eye, but only with an astronomical telescope. One thing I have not noticed by now, and I have not given importance, are Burg's rays, which are material ejected from the impact as seen in these pictures.
Burg has a diameter of 40 km and a depth of 1.8 km. It bears the name of
Johann Tobias Burg
(24 December 1766 -15 November 1835), which was an Austrian astronomer.
Born in Vienna, he worked as a teacher and astronomer in Klagenfurt, in Carinthia. He worked as an assistant at the astronomical observatory in Vienna in 1792 and became its director in 1817, after the death of
Triesnecker
which also it has a crater on the Moon named after him.
Moon Age: 9.05 days
Phase: 70.5% (0% = New, 100% = Full)
Distance: 399.221 km
Optics: Celestron C8-Newtonian telescope, 20mm Plossl, 2x barlow
Mount: CG5 (EQ5)
Camera: Sony CX130
Filter: no
Date: 10/03/2014
Location: Baia Mare, Romania
Processing: FastStone Image Viewer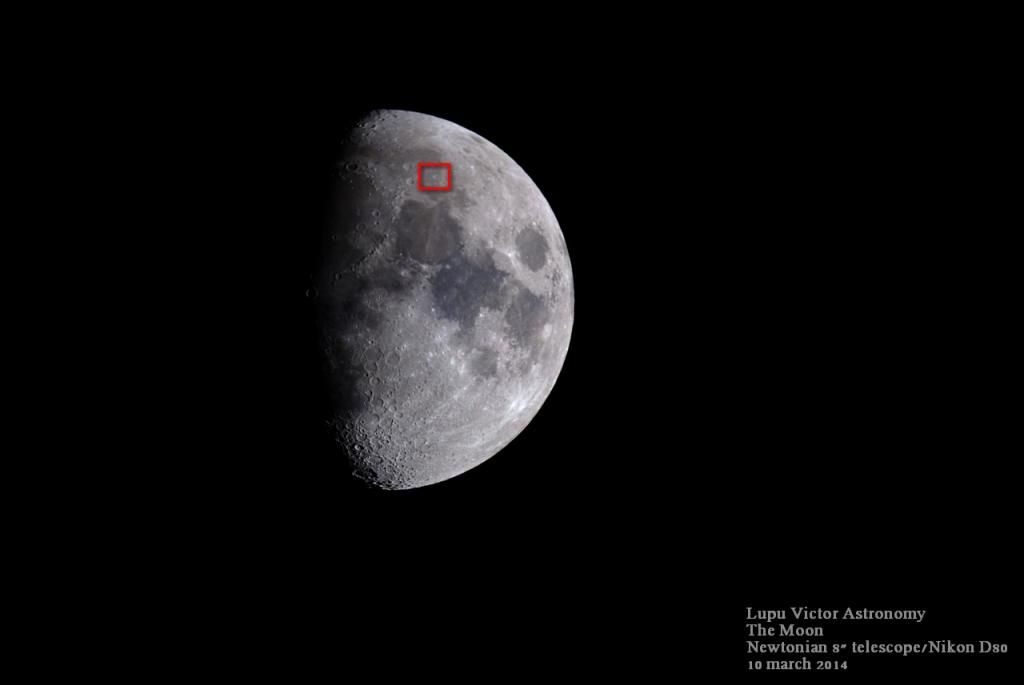 Johann Tobias Bürg