1637 frames, in Registax.
65 frames, in Registax.
874 frames, in Registax.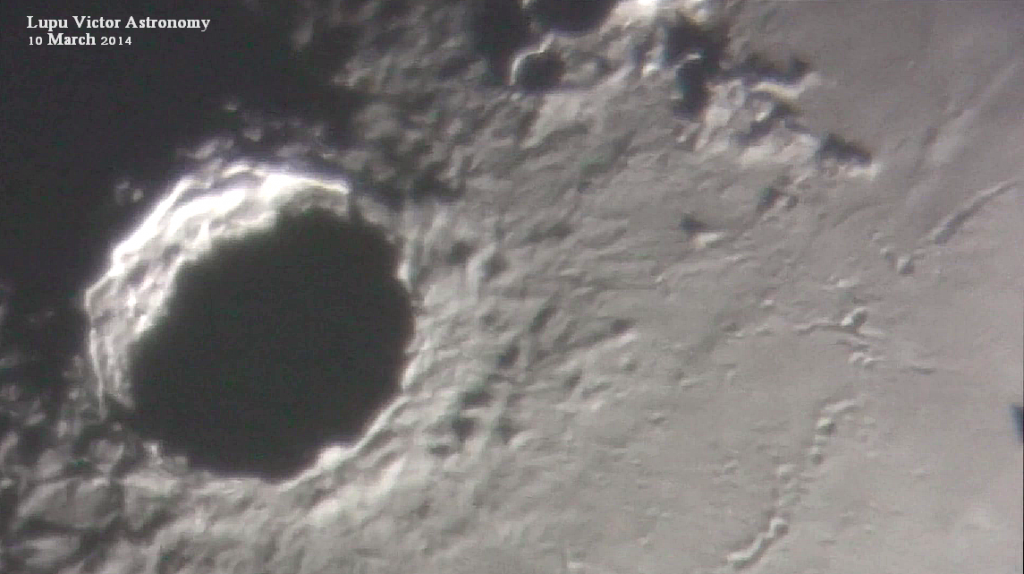 1 frames, in Registax.

Copernicus crater

(93 km), is well defined in its appearance on the lunar surface near the center of it, as we see it from Earth. This is one of the craters that can be seen through binoculars.
In these images, the interior of Copernicus is in shade. Its exterior and west wall interior, are however found in the sunlight which illuminates at a low angle.

It can be seen at this stage the sharp edge of the crater, and the many terraces on the inner wall to the west. Also, the material ejected from the impact of extending in the form of hills around it.

To the north of Copernicus, are Gay Lussac

(26 km) and Gay Lussac A

(15 km)

craters, sticking to the southern edge of Gay Lussac. These are illuminated similar to Copernicus, (the floor is in shade). To the east of Copernicus, are observed a number of craters vertically disposed. These are satellite craters of the "ghost crater" Stadius

(69 km)

, bottom in the picture.
1637 frames, in Registax.
Optics (telescope or lenses): Celestron C8-Newtonian telescope, eyepiece 20mm Plossl, 2x barlow
Mount: CG5 (EQ5)
Camera: Sony CX130
Filter: no
Date: 10/03/2014
Location: Baia Mare, Romania
Processing:
Registax,

FastStone Image Viewer