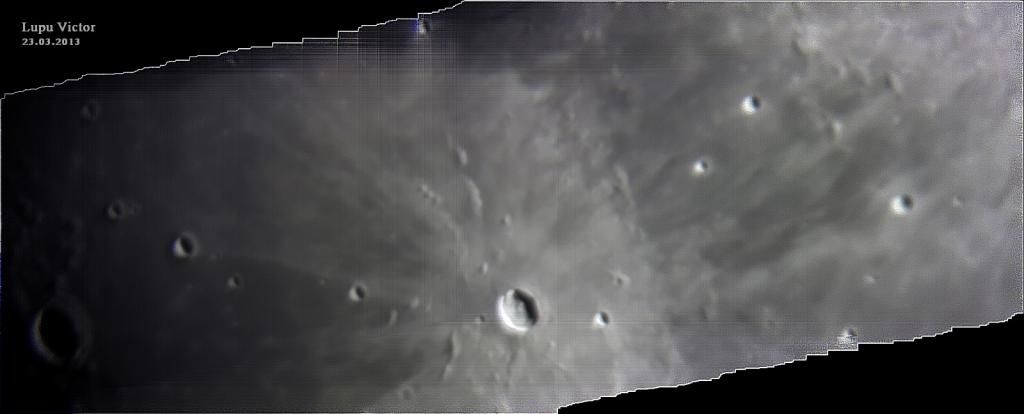 110 frames at 85% best quality in Registax.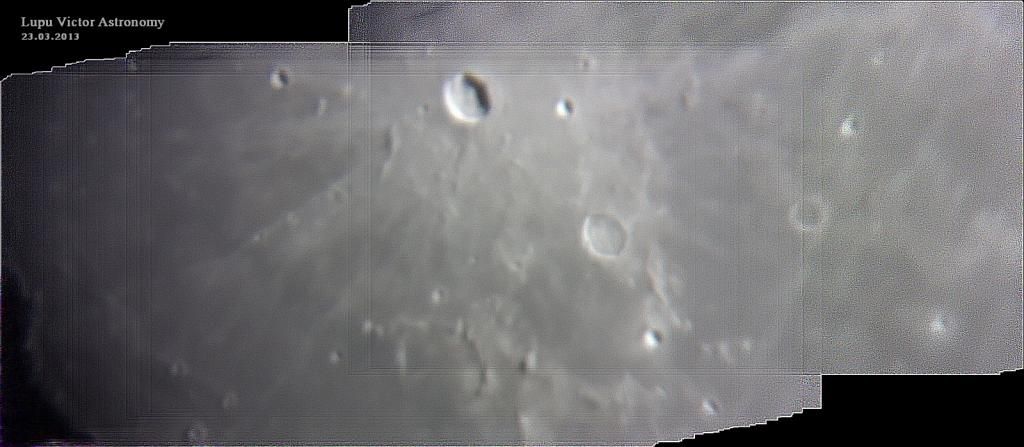 59 frames at 85% best quality in Registax.
Here is an overview of the area of the west center of the Moon, on which is found Kepler crater, a small one but which quickly makes his presence visually because of the increased albedo in its its rays, that covers a very large lunar area.
Kepler (32 km) is located on Oceanus Procellarum. On Southeast we find another crater almost identical, but less deep. This is the crater Encke (28 km), with a depth of 800 m (Kepler has 2,6 km depth), and around it are its satellite craters. Between the two craters is a distance of 114 km.
East of Kepler, is Mare Insularum on which we see the small crater named Milichius

(13 km). West of Kepler, left in image, notice Marius

(41 km) crater whose floor is not visible, being in darkness.
The images are clear. There have been several frames of a video to create each image.
Video can be seen here: Video crater Kepler and Marius in darkness through telescope.
Age of the Moon: 11 days
Distance: 386 658
Phase: 85% (0% = New, 100% = complete)
Optical Telescope Celestron C8 "Newtonian, plossl 20mm, 2x Barlow
Mount: CG5 (EQ5)
Device: Sony CX-130
Video Mode: Full HD 1920x1080 progressive
Filter: no
Date: 23/03/2013
Location: Baia Mare, Romania
Processing and editing: Sony Vegas 10