1252 frames at 85% best quality in Registax.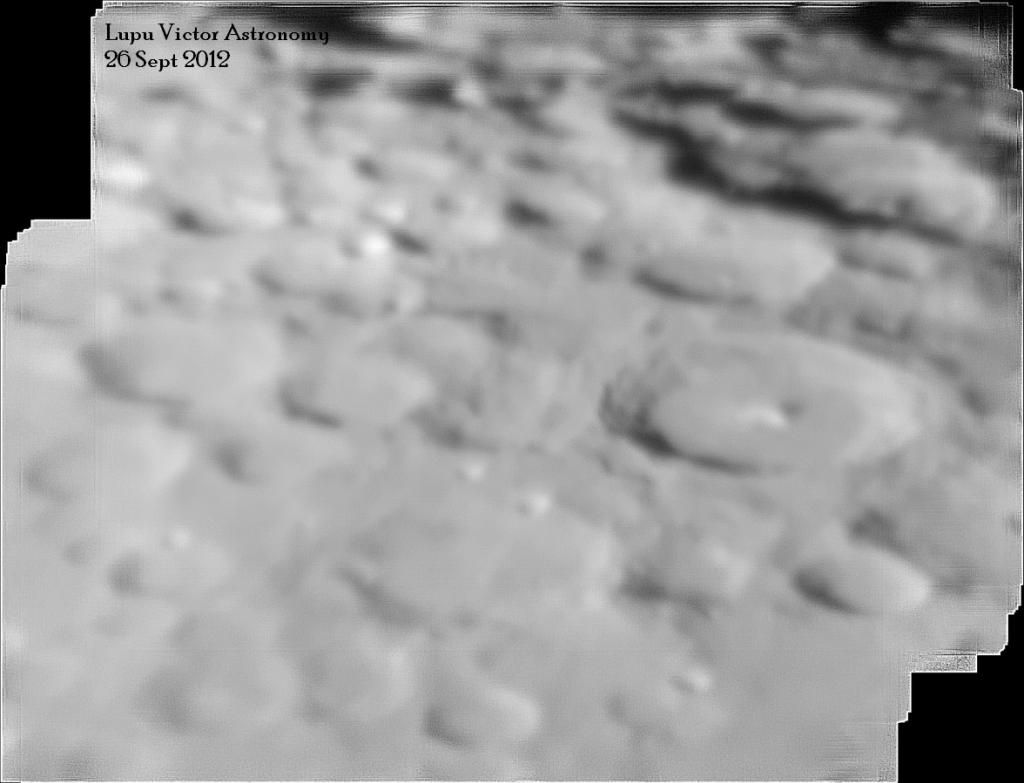 1158 frames at 85% best quality in Registax.
South pole of the Moon is really bombed . So bombed that I think was a little more difficult for scientists to put a name to each crater , than the center area of the Moon where large basins of lava prevails . I feel like the center area of the Moon was just craterous as the south , but they were covered by lava .
Crater
Moretus
(114 km) , here is showing its floor more than other times when the view was more oblique , as seen from Earth . For example , other times I could not see craters beyond the south of Moretus , when the Moon was inclined with its north toward us.
Here , however, we can see the crater Short (71 km) ,
Newton
(79 km) and
Klaproth
(119 km) , which were more difficult to recognize, being on the edge.
Moretus is a crater that can not be confused in this area. With a perfectly circular shape , and beautiful terraced interior, is too perfect for deformed craters superimposed over each other around it.
Central peak has a beautiful shape in the sunlight. Peaks in the center of craters, are found only in those with a diameter more than 26 km. These are generally caused by the effect created by the kinetic energy of the impacting object, energy converted to heat, melting the lunar material.
I would doubt that man will put its foot here very soon on this damaged and dangerous area to carry out missions .
Info Moretus.
Coordinates

70.6°S 5.5°W

Coordinates:

70.6°S 5.5°W

Diameter
114 km
Depth
5.0 km
Colongitude
7° at sunrise
Eponym
Théodore Moretus
Age of the Moon: 27.32 days
Distance: 381.700 km
Phase: 88.8% (0% = New, 100% = Full)
Optics: Celestron C8-Newtonian telescope, Plossl 20 mm, 2x Barlow
Mount: CG5 (EQ5)
Camera: Sony CX130
Filter: no
Date: 26/09/2012
Location: Baia Mare, Romania
Processing: Registax, FastStone Image Viewer