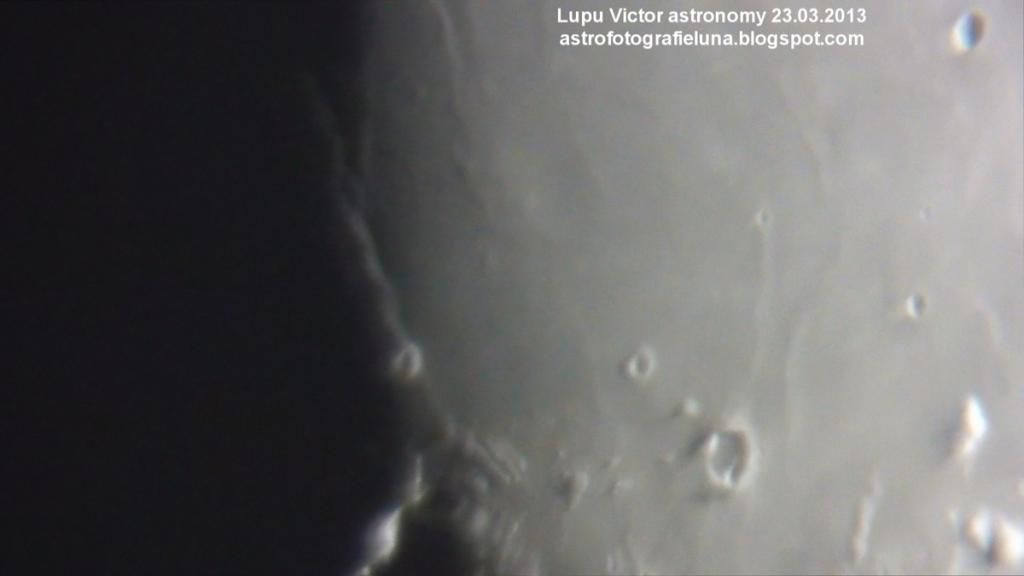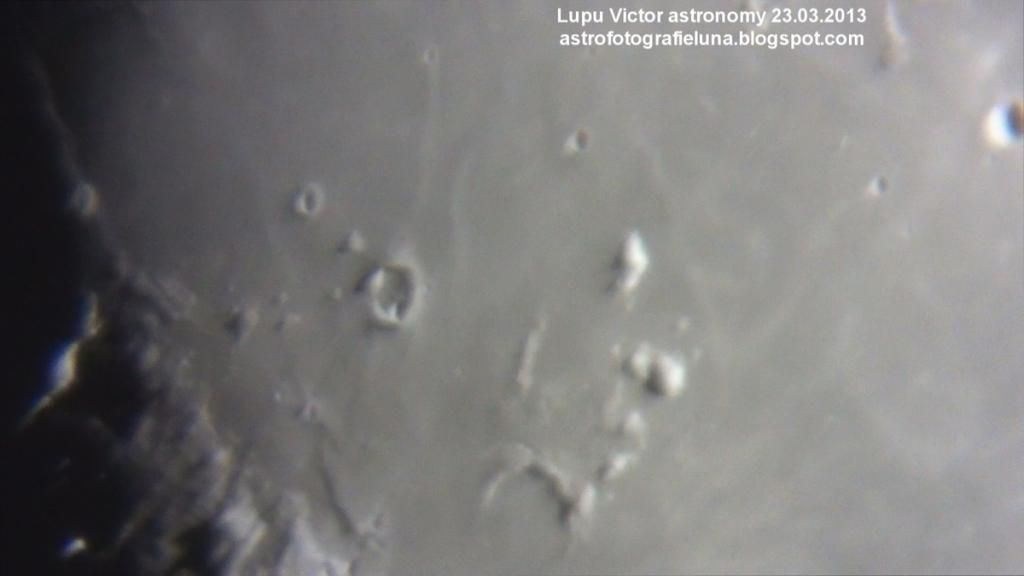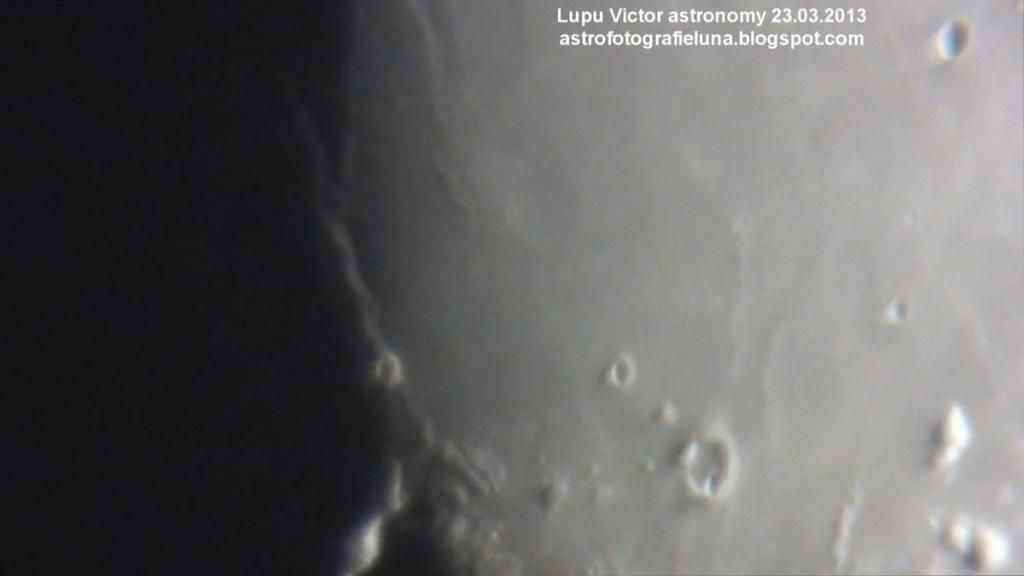 The area discussed in this article, is with few craters. All of them are located on Oceanus Procellarum. Krieger crater (22 km), is one of them. Krieger is a flooded crater with a slightly polygonal shape. It is a small crater, but there's an even smaller crater named Van Biesbroeck (10 km) on its south rim. I do not know what was the purpose of the International Astronomical Union, because they put an individual name for this crater and not called it as a satellite crater of Krieger, with a letter.


Other craters visible in these images: Nielsen (10 km), Wollaston (10 km), Angstrom (10 km), Artsimovich (9 km), Diophantus (19 km) and Prinz (47 km). There are also Mons Harbinger with Dorsa Argand.
Age of Moon: 11 days
Distance: 386 658
Phase: 85% (0% = New, 100% = Full)
Optical Telescope Celestron C8 "Newtonian, 20mm Plossl, 2x Barlow
Mount: CG5 (EQ5)
Device: Sony CX-130
Video Mode: Full HD 1920x1080 progressive
Filter: no
Date: 23/03/2013
Location: Baia Mare, Romania
Processing and editing: Sony Vegas 10 FastStone.