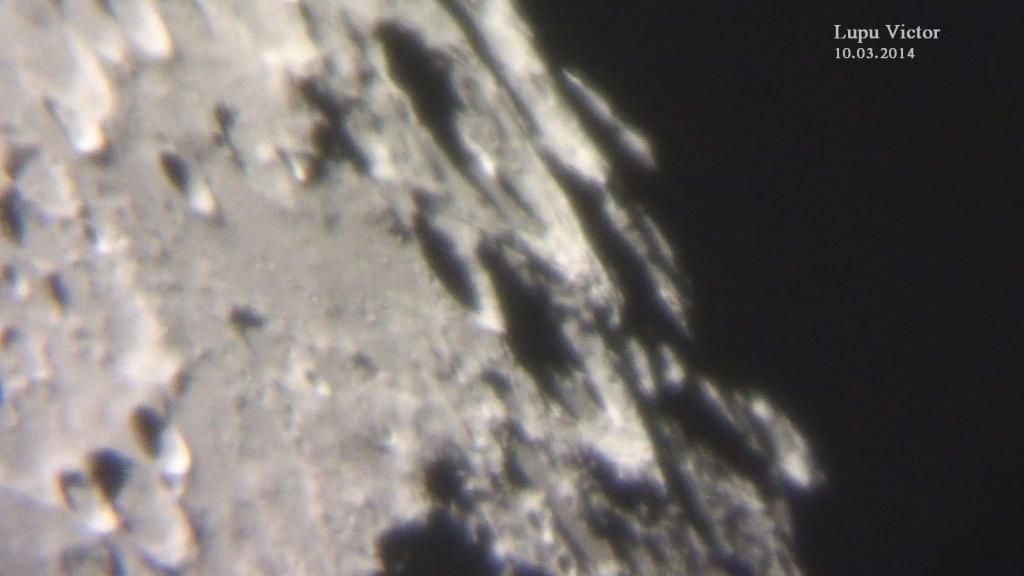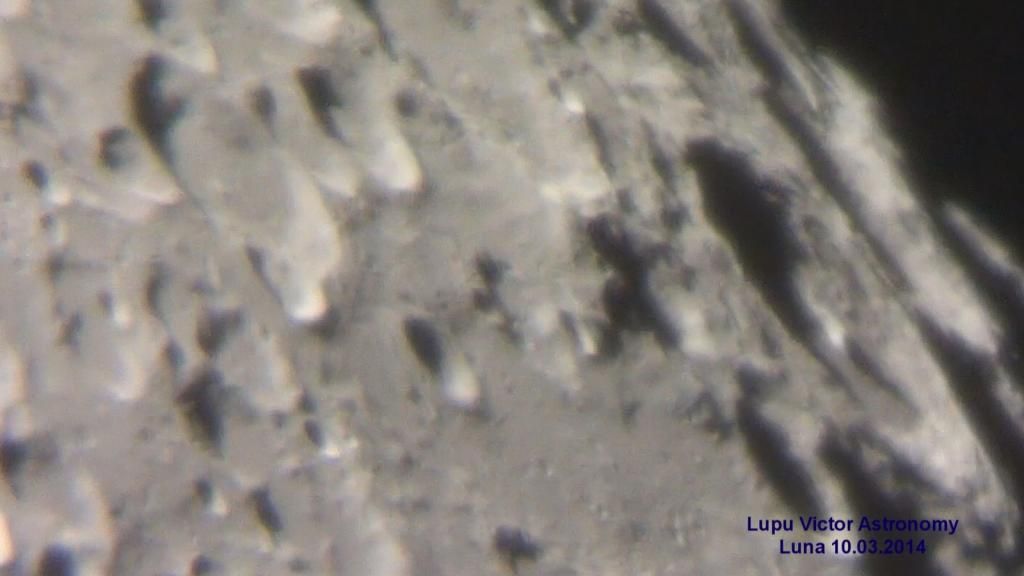 Moretus (114 km) crater at the lunar south, (the largest in the center), is seen here more oblique than usual due to the Moon's position (bent forward). At the bottom of it, in images (north of) are two craters bonded together: Cysatus and Gruemberger

(94/49 km)

.

The central peak located on the floor of Moretus, is beautifully depicted here, its shadow being projected to the edge.

This crater can not be seen with the naked eye of course. For this you will need at least some powerful binoculars or an astronomical telescope.

The crests we see rising at the Moon's terminator, are not mountains but edges of craters, including Short's rim (70 km).

Moretus name was given after Théodore Moret, also known as Moretus (Antwerp 1602 - Breslau 1667). He was a mathematician at a school in Antwerp, but he Spent most of his life in Prague in the Bohemian kingdom.

Other images from that evening, are here.

Info Moretus.
Coordinates

70.6°S 5.5°W

Coordinates:

70.6°S 5.5°W

Diameter
114 km
Depth
5.0 km
Colongitude
7° at sunrise
Eponym
Théodore Moretus
Moon Age: 9.05 days
Phase: 70.5% (0% = New, 100% = Full)
Distance: 399.221 km
Optics: Celestron C8-Newtonian telescope, 20mm Plossl, 2x barlow
Mount: CG5 (EQ5)
Camera: Sony CX130
Filter: no
Date: 10/03/2014
Location: Baia Mare, Romania
Processing: FastStone Image Viewer