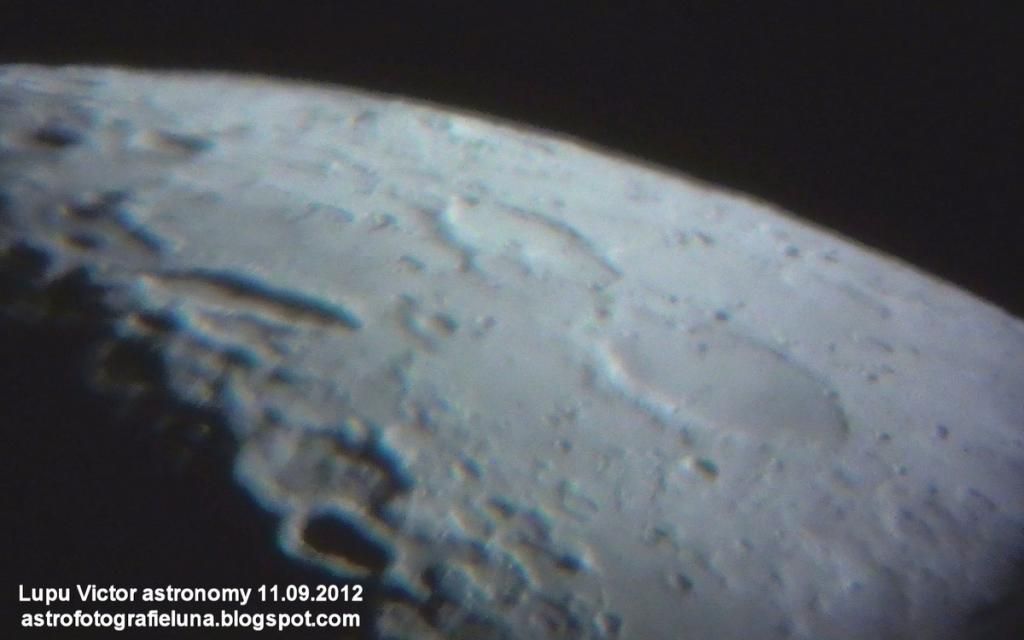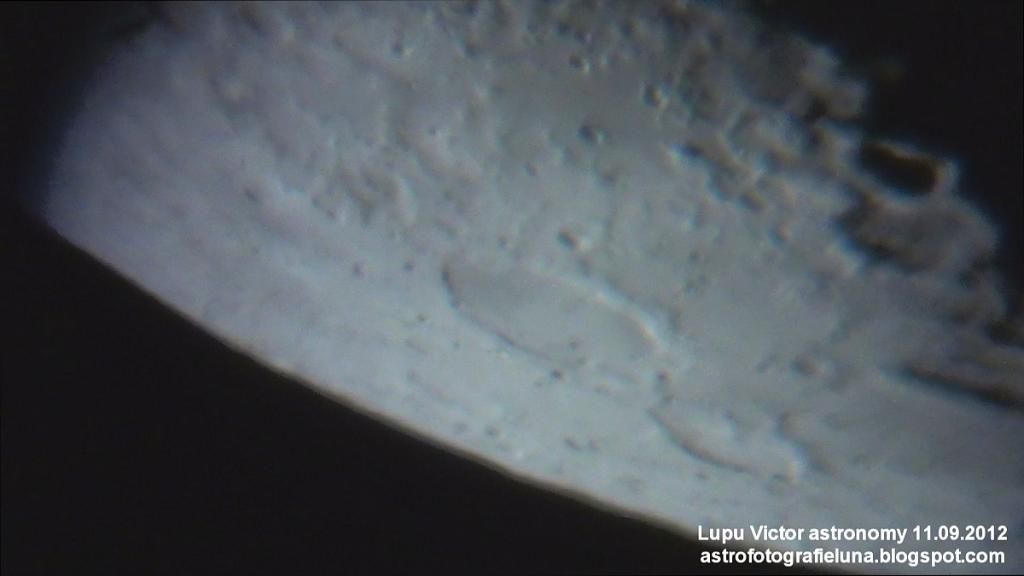 In the first image, the image is reversed for better viewing, the second image shows us as the craters are truly observed on southwest of the Moon, and the third is an overall picture of the Moon that night, so you can tell where
Schickard
(227 km) crater is .
Clearer images processed in Registax can be found here:
Lunar Photo - Schickard
.
Age of the Moon: 27 days
Distance: 387.568 km
Phase: 17% (0% = New, 100% = full)
Optics: Celestron C8 "-Newtonian telescope, 20 mm Plossl
Mount: CG5 (EQ5)
Camera: Sony CX130
Filter: no
Date: 11/09/2012
Location: Baia Mare, Romania
Processing: Registax, FastStone Image Viewer
Below, is the video from which I took the images.